Temecula Packing & Unpacking Services
Let Our Professional Packers Do the Work for You
Packing is one of the toughest parts of any move, and yet many people still try to tackle this overwhelming task on their own. At Affordable Quality Moving and Storage, we offer complete packing and unpacking services to take this burden off your shoulders. You have enough to deal with. Let our professional packers in the Temecula area quickly—and carefully—pack and unpack all of your belongings so your move is as stress-free as possible.
Get a free estimate by calling (661) 622-2636. Our Temecula packing and unpacking services can be customized to your needs!
Why Packing & Unpacking Services?
Packing and unpacking are hard work. Unfortunately, they must be done whether you're moving just a couple of blocks away or to another state or country. Everything must be packed correctly to avoid damage during loading or transit, and the cost of packing supplies can add up. So, what can be done to avoid doing it all on your own? You can choose a professional packing service like the one we provide at AQMS.
There are many reasons people across Temecula choose our packing and unpacking services:
Our experienced packers know how to pack even the most cumbersome, delicate, and valuable items.
We have the tools and supplies to properly pack anything, including shrink wrap, bubble wrap, and furniture pads.
We work fast. Something that might take you several days or weeks can be done in a single day!
We can pack as little or as much of your home or office as you want. You can do part of it, or we can do it all.
Our prices are competitive, and we offer free estimates so you know what to expect.
Instead of spending hours or days packing, trust the job to the professionals at AQMS!
Serving Temecula & the Entire U.S.
For the past 25 years, our team at AQMS has been providing the highest quality moving, packing and unpacking, and storage services to customers across the country. We handle local, interstate, and international moves—both residential and commercial. With our extensive experience, we know exactly how to pack your belongings so they are protected during your move. We can handle every part of your move so you can settle in your new home or office as quickly as possible.
Moving is stressful enough. Contact our Temecula packing professionals today to get the expert help you need!
Customer Reviews
Check Out What All the Buzz Is About!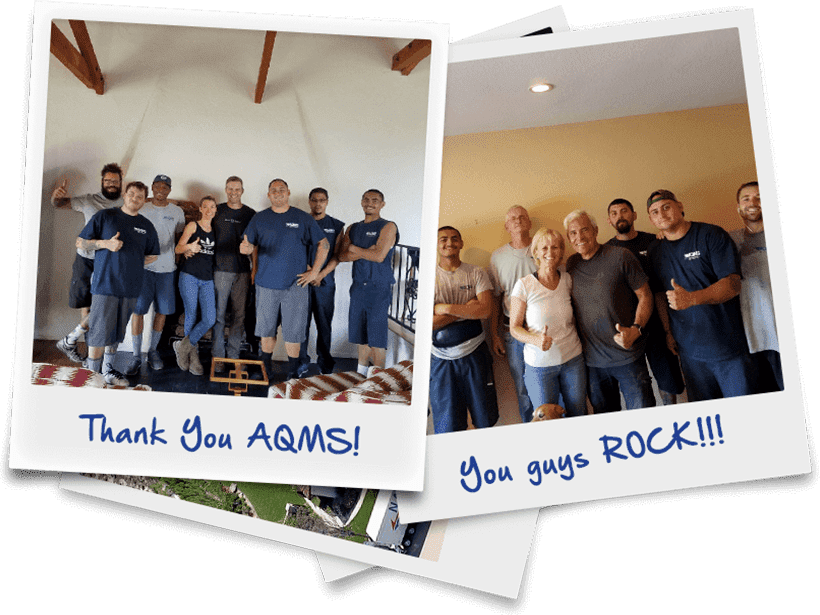 It all went without a hitch on both ends. - Laura S.

My move was a stress-free. - Alina B.

Your company is very lucky to have such hard-working dedicated employees. - Judi N.

We were extremely happy with the way everything went. - Danielle & Kris F.

Highly recommended all around. - Don T.