Long-Distance Movers in Southern California
The Professional, Affordable Services That You Deserve
When you are making a long-distance move, there is little room for error. Choosing the wrong-sized truck or failing to pack fragile items properly can set you behind or cause loss. Affordable Quality Moving and Storage can make sure every last detail has been thought through and that your move is handled as efficiently as possible. Whether you're moving across the state, out of state, or out of the country, we will use our 25+ years of experience to get the job done.
When Is a Move Considered Long Distance?
While every situation may be different, a long-distance move is typically one that is over 50 miles away or that crosses state lines. Many long-distance moves cannot be completed in a single day due to travel time and other restrictions, but planning ahead can help ensure there are no issues related to transporting your belongings to your new home, travel, lodging, and more. Because we are highly experienced with long-distance moves in Southern California and nationwide, our moving team can talk to you about what to expect as far as timing, budget, and other details.
You can learn more about long-distance moves in the following blogs:
Long-Distance Moves in SoCal Present Unique Challenges
Long-distance moving in Southern California will present specific challenges. Knowing about these ahead of time means you can plan for and overcome them with the least amount of stress possible. For example, will you drive or fly to your new home? How long will it take for the moving company to deliver your belongings? How will you set up your utilities?
Start planning and packing early for your long-distance move, and you'll be better prepared to handle these issues. Plan out the route if you want to drive, and be sure to pack a suitcase with a few days' worth of clothing, toiletries, and necessities so you aren't left without anything before your belongings arrive at your new home. Keep valuables and important documents with you when you travel. Check in with utility companies ahead of time to make sure service is on when you arrive. Make sure you have a plan for your children and pets, if you have any. Long-distance moves can be difficult for them as well.
For more helpful tips and a full list of moving to-dos, check out our Ultimate Moving Guide.
Learn More About Our Award-Winning Team
Safely moving your valuables to a new property is not a simple task. When you want to feel confident in your team of long-distance movers, turn to AQMS. We have been building a reputation for customer satisfaction and affordability since 1996.
What sets us apart from the rest:
A+ Rating by the Better Business Bureau
2511-2514 Readers Favorite Choice for Moving Company by the Los Angeles Daily News
We can do it all—including packing/unpacking your belongings
Customer service is at the heart of what we do
Long-distance moves don't have to be stressful. Allow our pros to take on your burden!
Call
(661) 622-2636

to Request a Free In-Home Estimate

At AQMS, we pride ourselves on being honest and transparent. That's because everything we do is focused on customer service. When you meet with our professional long-distance movers for a free estimate, we will take the time to assess your situation and find the best way to get your possessions to your new home.

As a full-service Southern California moving company, we can handle even the smallest details of your move—from packing/unpacking services to insuring your valuables and disassembling/reassembling your furniture. We also offer storage solutions, which are often crucial in long-distance moves. But best of all, we believe that quality, all-inclusive moving services should always come at a reasonable price. When we give you an estimate, we'll stand by it and never hit you with unexpected charges. We explain our pricing and base final costs on the weight of your belongings on moving day. See how we can help you with your long-distance move needs in San Diego, Burbank, Temecula, Santa Clarita, and beyond.

Our team of Southern California long-distance movers is fully licensed and insured. Contact us now!
Customer Reviews
Check Out What All the Buzz Is About!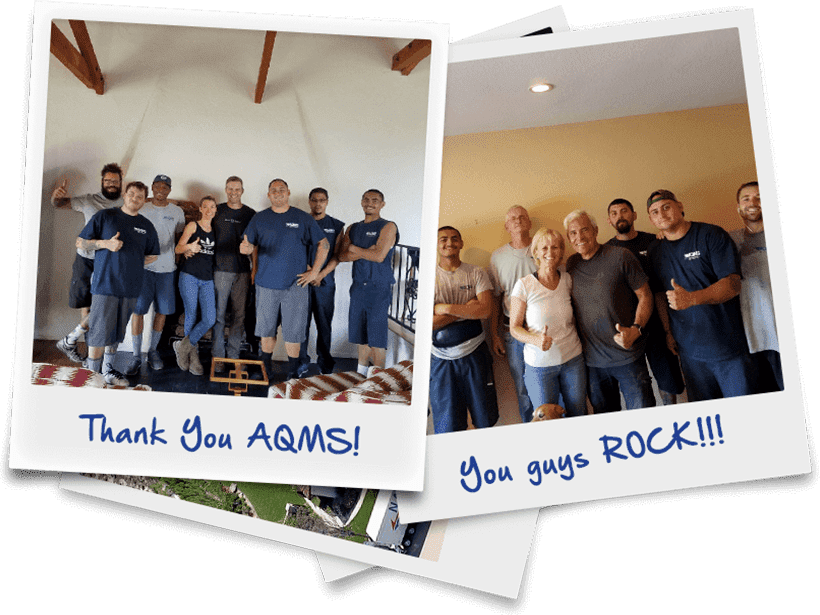 It all went without a hitch on both ends. - Laura S.

My move was a stress-free. - Alina B.

Your company is very lucky to have such hard-working dedicated employees. - Judi N.

We were extremely happy with the way everything went. - Danielle & Kris F.

Highly recommended all around. - Don T.