International Movers in Southern California
Make the Move with the Affordable Quality Moving and Storage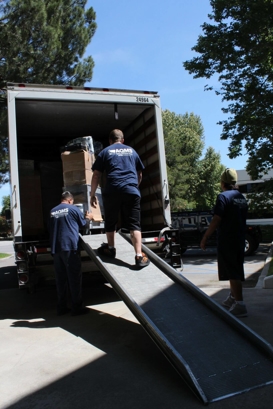 Making an international move is a large undertaking. Whether you're moving for employment, family, or just for a new environment, the process is involved. Moving to any location, even locally, can be a daunting task. When you're planning a move overseas, the fine details and specifics involved are exponentially increased.
At Affordable Quality Moving and Storage, our experienced Southern California movers can help you with all the details involved in your international move. Although packing is an important part of moving internationally, we go above and beyond to help you with other aspects of the move as well, such as ensuring that you have proper documentation, that your belongings are transported safely, and more.
Tips for a Successful International Move
Whatever your reason for an international move, it can be a lot of work. It's easy to feel stressed, particularly with so many unknowns about what it will cost, how it will work, what you can and can't take with you, and so much more.
Here are a few quick tips from our international movers:
Declutter before you move
Leave furniture and other bulky items behind (sell or donate them)
Take only the essentials with you
Keep copies of important documents with you
Research driving and vehicle requirements and restrictions
Make sure you have all customs documentation handled
Make sure your medical records and immunizations are up to date
If you have pets, check local rules and restrictions about bringing them with you
Make (and follow) detailed checklists and timelines of all moving-related tasks
For more international moving tips and insight, check out our blogs:
You can make your international move a little easier by planning ahead and working with a reliable moving company. At AQMS, we have experience with international moves and can offer our insight and guidance related to packing and unpacking, storing, and transporting your belongings. We know what documents are needed, what can and can't be transported overseas, and what method of packing and transportation is best to keep your belongings safe.
Trust Our Family Owned & Operated Movers
An international move can be exciting and marks the beginning of a new adventure. Approaching your overseas move the right way – and with qualified help – can bring peace of mind during otherwise challenging times. Over the years, we've perfected the details in a move. Our international movers adhere to time-tested techniques and best practices to ensure your belongings arrive safe and sound.
At AQMS, we're all about smooth moves, so we provide the following:
Courteous, professional movers
Proper packing techniques
Assistance with planning for international logistics
Open and upfront communication from start to finish
Reasonable rates and free price estimates
Making an international move takes a lot of time and effort. Our team will work closely with you to handle the details. We have years of experience in the moving industry and are committed to upholding a track record of customer satisfaction. You don't have to dread the move. Our team can help your transition go off as smoothly as possible. We pride ourselves on reliable services and being able to keep tabs on the numerous details involved in an international move. When you choose AQMS in San Diego, Temecula, Santa Clarita, or Burbank, you can have peace of mind, knowing you'll be well-prepared for the international moving process ahead of you.
Begin your journey by calling Affordable Quality Moving and Storage at (661) 622-2636 today!
We offer free in-home estimates to get you started.
Customer Reviews
Check Out What All the Buzz Is About!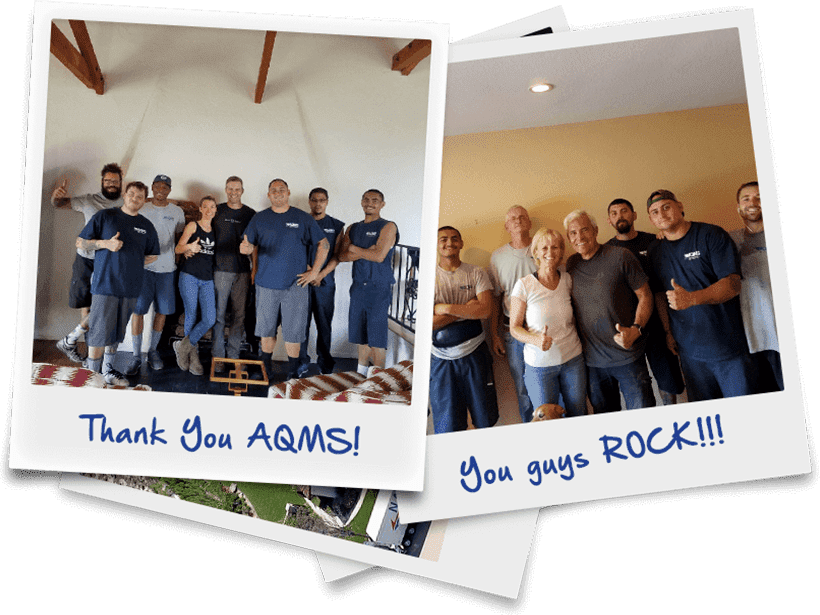 It all went without a hitch on both ends. - Laura S.

My move was a stress-free. - Alina B.

Your company is very lucky to have such hard-working dedicated employees. - Judi N.

We were extremely happy with the way everything went. - Danielle & Kris F.

Highly recommended all around. - Don T.