Temecula International Movers
Get a Free Estimate for Your International Move
Moving out of the country is exciting, but it can also be stressful. Whether you're moving for personal or professional reasons, you have a million things to deal with. You need to find a new home or office, figure out what you're taking with you and what to sell or donate, decide on a moving date, and so much more. Let our team take on part of the burden for you.
At Affordable Quality Moving and Storage, we provide complete moving services for individuals, families, and businesses in Temecula and nationwide. Our international movers can handle all of your packing and unpacking, transportation, and storage needs with the level of care your belongings deserve. We deliver the highest standard of moving services at competitive prices, making our customers' lives easier every single day.
Call (661) 622-2636 for a free estimate. Our movers in Temecula can customize our international moving services for you!
How to Pack for an International Move
To help prepare you for your international move, there are some steps you can take to better organize yourself. This will allow you to better gauge what will be needed, how long the process will take, and what to anticipate before moving day arrives.
What to Consider Before Moving Abroad:
---
Determine if you are going to be bringing your furniture with you or buying new furniture when you arrive. This will help you better assess just how many items will need to be moved.
Estimate the overall cost of the move. This can also assist you in deciding how you are moving your belongings, whether it be by sea, air, or land.
Decide if you are leaving any items behind to keep in storage. This will help you determine what is necessary for your new home or office.
Contact our professional moving company. This will allow the process to be as stress-free and seamless as possible, as you can rest assured that we have the experience necessary to get the job done.
The international movers at our company are ready and equipped to handle your move. When you need a team that you can trust look no further than AQMS- we are here to help.
Our International Moving Services
An international move is far more complicated than a local or even out-of-state move. Getting started early and handling decluttering and packing can help make the process less stressful, as can hiring a moving company with extensive experience in out-of-country moves. At AQMS, we can handle as little or as much of your moving-related tasks as you want.
Our Temeulca Movers Can Handle the Following Related to Your International Move:
---
Properly packing and loading your belongings, including bulky or fragile items.
Storing some or all of your belongings, if needed.
Managing paperwork needed to transport your belongings through customs.
Transporting your belongings by sea, air, and/or land.
Delivering your belongings to your new home or office.
The best part about the services provided by our international movers is that they can be tailored to your needs. You might want to handle all the packing yourself. Or, you might have the budget to hire our professional packers to take care of everything for you. By arranging a free estimate with AQMS, you can get the information you need to make the right choice.
Moving to Another Country? Call AQMS.
Making your life easier is our goal here at AQMS. We do that by providing the very best international moving services in Temecula. We're reliable and trustworthy, and our movers have the experience and tools to handle your belongings with the utmost care. Our prices are affordable. We're also licensed and insured, so you can rest assured that we've got you covered—no matter what.
For your free estimate on an internal move, call our Temecula moving company at (661) 622-2636. We're ready to see how we can help!
Customer Reviews
Check Out What All the Buzz Is About!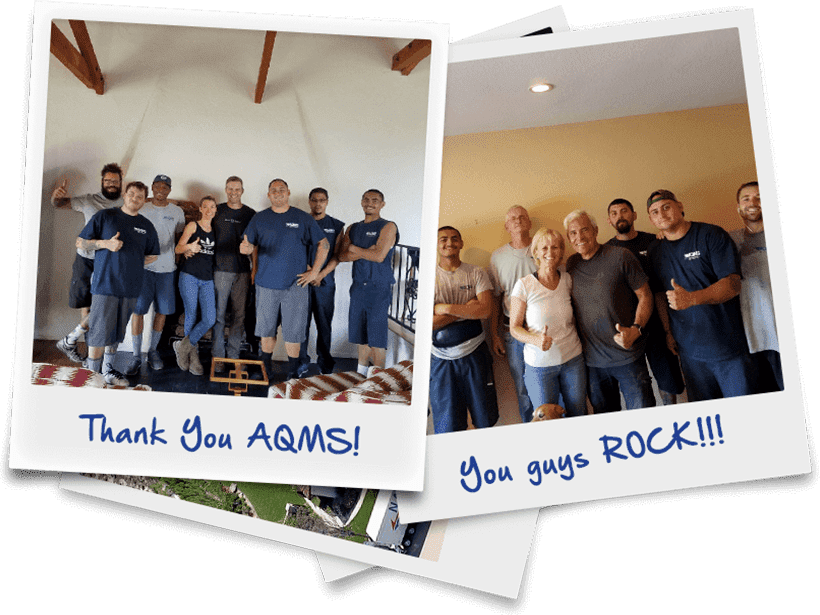 It all went without a hitch on both ends. - Laura S.

My move was a stress-free. - Alina B.

Your company is very lucky to have such hard-working dedicated employees. - Judi N.

We were extremely happy with the way everything went. - Danielle & Kris F.

Highly recommended all around. - Don T.