Commercial Movers in Temecula
25 Years of Commercial Moving Experience
Commercial moves can be challenging for various reasons. You may need to deal with large quantities of store inventory, materials, office supplies, equipment, and other items. You'll need to consider rules or restrictions at the new location that could affect you, such as where the truck can be parked and even if you'll need to reserve elevators or protect flooring. Then there's the fact that your commercial move must be completed as quickly as possible to avoid interrupting business.
Our Temecula commercial movers at Affordable Quality Moving and Storage are here to make your move as seamless as possible. We've been moving businesses for 25 years. Our moving team is professional, experienced, and fast. We take care to properly pack and transport even the bulkiest, most precarious, and valuable items. With our team handling your commercial move, you can focus your attention on running your business while we take care of everything.
Call (661) 622-2636 today to learn more about our commercial moving services in Temecula!
What Makes Commercial Moves Different & How We Can Help
While one could consider a commercial move similar to a residential move – but on a larger scale – there are other differences to think about. It is important to approach the challenges presented by a commercial move with careful planning and an unwavering attention to detail.
Commercial moves are best approached by:
Involving your employees and enlisting their help
Informing customers as early as possible about your intentions
Sharing your reasons for the move
Ensuring all important/sensitive documents are protected
Ensuring the safe packing and transport of office equipment, computers, etc.
Using licensed and insured commercial movers
With commercial moves, you have things to think about like telling your customers and making sure there is as little interruption to your business as possible. You'll need to keep your employees happy as well, which will help keep production and morale high. What's more, you'll be dealing with tricky issues like confidential employee records and expensive office equipment and furniture. Having a competent Temecula commercial moving company to do the heavy lifting can make all the difference!
Temecula Commercial Moving Services by AQMS
Handling the many parts of a commercial move can be difficult, but when you have an experienced team on your side, you can avoid unnecessary delays and costly mistakes. At AQMS, we offer a complete range of commercial moving services throughout Temecula, including packing and unpacking as well as storage. You can customize our services to fit your needs and your budget.
When you choose AQMS, you can expect to receive:
A no-cost estimate based on a walkthrough of your commercial property.
Honest insight and helpful tips based on our commercial moving experience.
A trustworthy moving team that works quickly and carefully to handle your move.
Affordable prices for all our moving services, which you can customize to your needs.
Packing and unpacking services to take even more of the burden from your shoulders.
Secure storage services to store and protect items you don't need right away.
From a standard move where you handle all the packing to a commercial move where we take care of everything for you, our professional moving team stands ready to make the process as easy as possible for you and your business.
Combining Quality & Affordability
Our Temecula commercial movers have experience moving retail stores, restaurants, offices, and all types of businesses. We handle local moves, international moves, and out-of-state moves, providing high-quality moving at an affordable price. All of our commercial moving services are customizable to your needs, and that includes our packing, unpacking, and storage services. You can review your budget and your concerns, talk to us about pricing and what we can offer, and then decide what would work best for your business. Because we are upfront with our pricing, you also don't have to worry about hidden fees or unexpected costs. We're honest, hard-working, and ready to help with your commercial move in Temecula.
Schedule your free estimate today by calling our commercial movers in Temecula at (661) 622-2636. We look forward to hearing from you!
Customer Reviews
Check Out What All the Buzz Is About!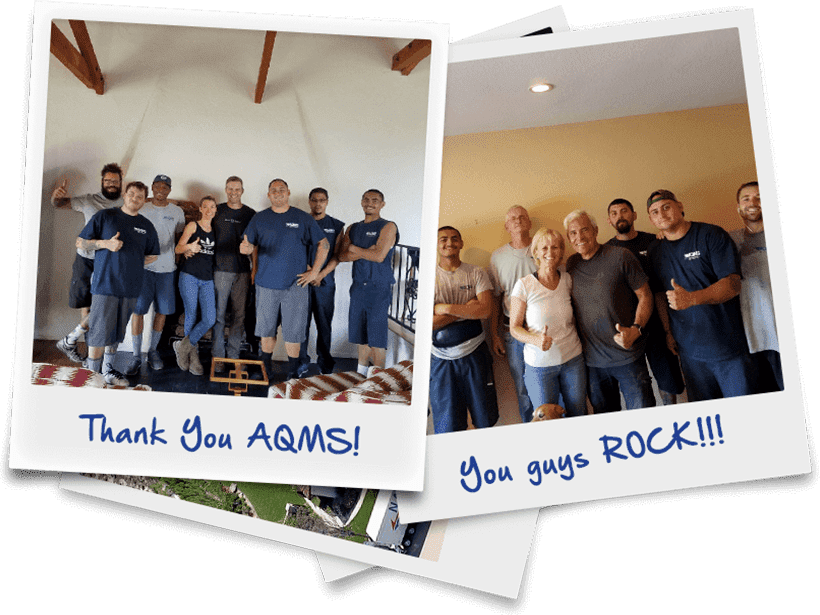 It all went without a hitch on both ends. - Laura S.

My move was a stress-free. - Alina B.

Your company is very lucky to have such hard-working dedicated employees. - Judi N.

We were extremely happy with the way everything went. - Danielle & Kris F.

Highly recommended all around. - Don T.