Temecula Office Movers
Moving Services for All Offices, Big & Small
Whether you're moving offices down the street or even to another state or country, Affordable Quality Moving and Storage can help. Our Temecula office moving experts have helped all types of businesses, big and small. We handle local, out-of-state, and international moves with the care and attention to detail that ensures the safe transportation of your inventory, office supplies, equipment, furniture, and more. Every move is different, and that's why we offer free in-office estimates to determine exactly which of our services you need to ensure a successful relocation. You can utilize our packing and unpacking services, storage services, or simply our standard moving services—it's up to you.
To schedule your free estimate, call (661) 622-2636. Our TEmecula office movers will be happy to answer your questions and even offer helpful office moving tips to get you started.
Affordable Office Moving in Temecula & Beyond
As a business owner, trying to move offices is time-consuming. It can also be expensive. Let AQMS handle the heavy lifting while you focus on running your company. We can work with you to determine what fits in your budget, and you can trust our licensed and insured Temecula office movers to handle every item with care. Our goal is to provide affordable moving services of the highest quality, and that's exactly what we've been doing for the past 25 years.
Business owners love working with AQMS because:
We offer free in-office estimates.
Our services are reasonably priced.
We can handle any office move, large or small, and local or international.
You decide which services you want to use: packing, unpacking, moving, and/or storage.
Because we weigh the truck on moving day, you only pay for what we move.
We're fast, reliable, and experienced.
We put customer service first.
Call for Your Free In-Office Estimate
Planning is one of the most important parts of any move. With an office move, this has the added benefit of getting things up and running as quickly as possible once you're in your new location. As a part of your plan, you'll need to find a moving company that can handle every part of your move, no matter what type of office equipment, furniture, and supplies need to be relocated. During your free estimate with our Temecula office moving company, you can find out what it will take to pack and transport everything. We're experienced and have the right supplies to get the job done.
Make your Temecula office move as stress-free as possible. Call AQMS at (661) 622-2636 today!
Customer Reviews
Check Out What All the Buzz Is About!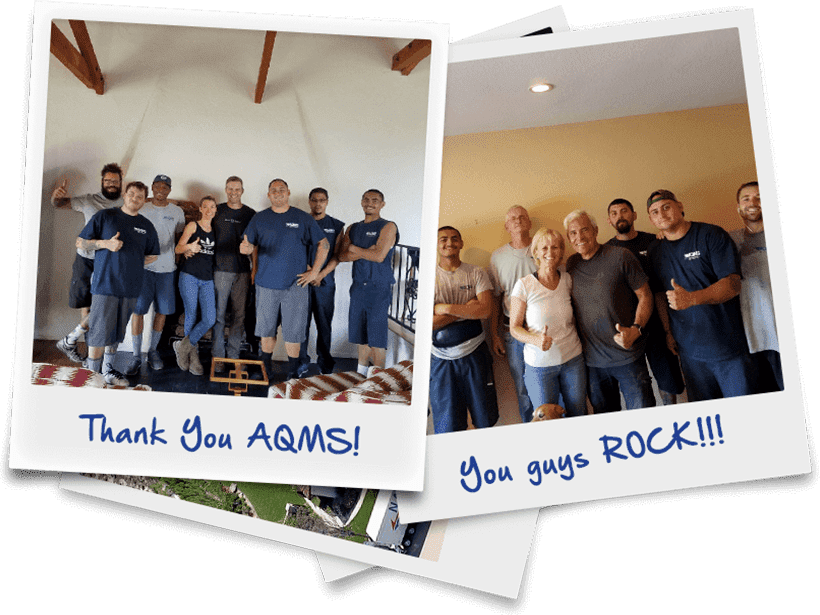 Highly recommended all around. - Don T.

1st time users of a moving company & National Van Lines took all the stress of moving out of our hands. - Tom & Joan M.

Definitely will use them again in the future. - Erika W.

They were professional, efficient, and kind. - Margarita B.

Mike is a quality professional and I would want him to move me again if I ever needed to move. - Mike S.