Local Moving Services in Temecula
Let Our Experienced Movers Make Your Life Easier
It doesn't matter whether you're moving down the block or hundreds of miles away, moving can be tough. It's tiring, time consuming, and involves many different moving pieces that need to fall into place for everything to work out the way you want it to. Fortunately, you can take the stress of moving off your plate with Affordable Quality Moving and Storage. Our Temecula movers can handle every part of your local move so you don't have to.
From packing and unpacking to transportation and storage, we do it all. Call OUr Temecula local movers at (661) 622-2636 for a free estimate!
Choose the Local Moving Services You Need
You may live alone or with a large family. You may own a business that's moving to a new location. For your local move in the Temecula area, you can count on AQMS to get the job done. Our team has 25 years of experience helping customers throughout Southern California and nationwide with all of their moving needs, and our services are fully customizable. We're affordable but never sacrifice the quality of our work or our customer service.
Here are a few of the ways we can make your life easier:
We offer free estimates so you know what to expect and what you can afford.
We will work with you to find a moving date that works for your schedule.
We'll be happy to answer any questions or offer insight and tips about local moves.
We can pack and unpack all of your belongings, furniture, artwork, equipment, and more.
We are reliable and trustworthy. You can rest assured that we'll be on time.
Our movers work quickly but carefully every step of the way.
We offer storage options if you need to store your belongings for any amount of time.
We can do everything for you, or, if you want to handle most or all of your packing and unpacking, we offer standard moving services to load, transport, and unload. We move offices, commercial businesses, homes, apartments, and more.
Free Local Move Estimate in Temecula, CA
Take advantage of our free in-home estimate to find out what AQMS can do to help with your local move. We'll walk through your property and talk about what needs to be moved in each room, and then put together an estimate based on the size and weight of your belongings. On moving day, we weigh the truck after it's loaded to get a final price. That way, you only pay for what we actually move.
Ready to get help with your local move in Temecula? Call (661) 622-2636!
Customer Reviews
Check Out What All the Buzz Is About!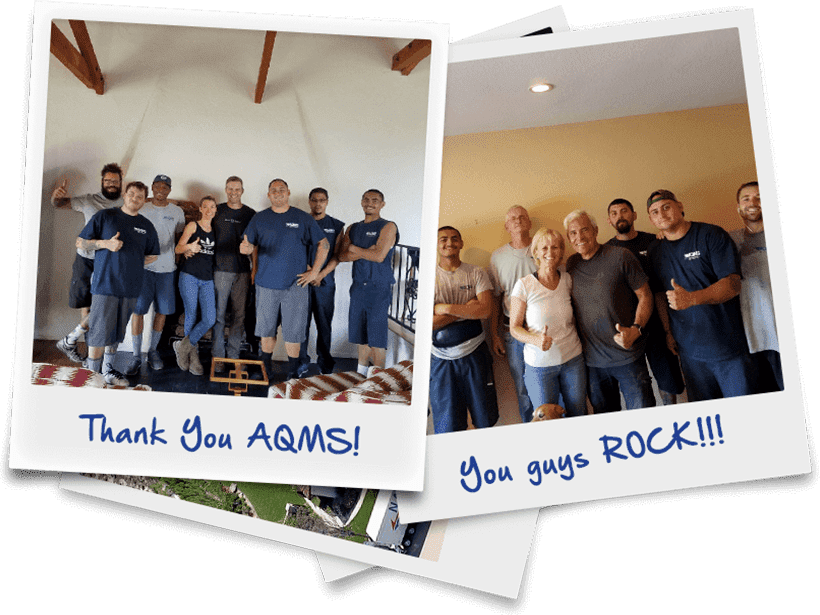 It all went without a hitch on both ends. - Laura S.

My move was a stress-free. - Alina B.

Your company is very lucky to have such hard-working dedicated employees. - Judi N.

We were extremely happy with the way everything went. - Danielle & Kris F.

Highly recommended all around. - Don T.