Santa Clarita Long-Distance Movers
Helping SCV Families Making a Long-Distance Move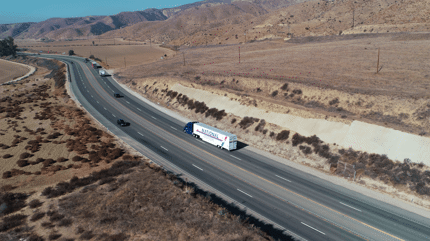 Whether you are moving across the state, out of state, or even out of the country, the Santa Clarita movers at Affordable Quality Moving & Storage Company can help.
People can face a few challenges when packing for a long move. If you are making a long move, you may run into trouble figuring out how to fit everything or packing fragile items correctly. AQMS doesn't just help customers with their moving needs, we educate them on the best way to get their valuables to a new destination. We can give you advice on how to pack your belongings, or you can utilize our packing/unpacking services and let our Santa Clarita long-distance moving experts do it for you!
Schedule your appointment by calling our Santa Clarita long-distance movers at (661) 622-2636.
Long-Distance Moving Tips
It's important to plan ahead before you embark on your moving adventure, whether you are moving out of state or somewhere far away from your current home. We have compiled a list of things to help you get everything coordinated.
Downsize your possessions.
Before you begin to pack everything up, try getting rid of anything you can live without or that you have been meaning to toss. The less you have to move long distances, the better.

Find a reliable moving company with good reviews.
You are placing your belongings in the hands of movers. You want to make sure that they will get the job done and get it done right. We make it our aim to provide the best in customer service!

Book your moving company at least three months before moving day.
It is wise to plan ahead, especially if you are looking to move during the summer, which is a busy season.

Determine which furniture is going with you.
If your new home is smaller, it is a good idea to figure out a general layout of your furniture before you move. You don't want to pay extra to move furniture that you ultimately are not going to be able to keep in your new place.

Label everything properly.
Keep all of your belongings more organized by packing them by room. On the outside of each box, label what room they will go to in your new home and list what is inside.
These are just a few pieces of advice that we have found to be helpful in preparation for a long-distance move. Call our Santa Clarita team at Affordable Quality Moving and Storage if you have any questions or want to request a quote.
Top-Rated Santa Clarita Long-Distance Movers
You trust your movers with a big responsibility. Getting all of your valuables to a new place is no small task, and you should feel confident that the Santa Clarita long-distance movers you chose can handle the job. We encourage you to research a company's history of customer satisfaction and affordability before you hire them. We pride ourselves in excelling in both of these areas and encourage you to call us with any questions you have about your long-distance move.
A few of the awards AQMS has received in the past include:
A+ Rating by the Better Business Bureau
Company owner Casey Kirkman was rated one of Santa Clarita's Top 40 Under 40
Mover of the Year by Santa Clarita Signal (2009, 2010, 2013, 2014, 2015, and 2016)
Readers Favorite Choice for Moving Company by the Los Angeles Daily News (2011-2014)
We provide free in-home estimates for all moving jobs. We believe this is an important service that all moving companies should provide potential customers so that people know what they're getting into before committing to anything.
You can schedule your free in-home estimate by calling our team at (661) 622-2636.
Customer Reviews
Check Out What All the Buzz Is About!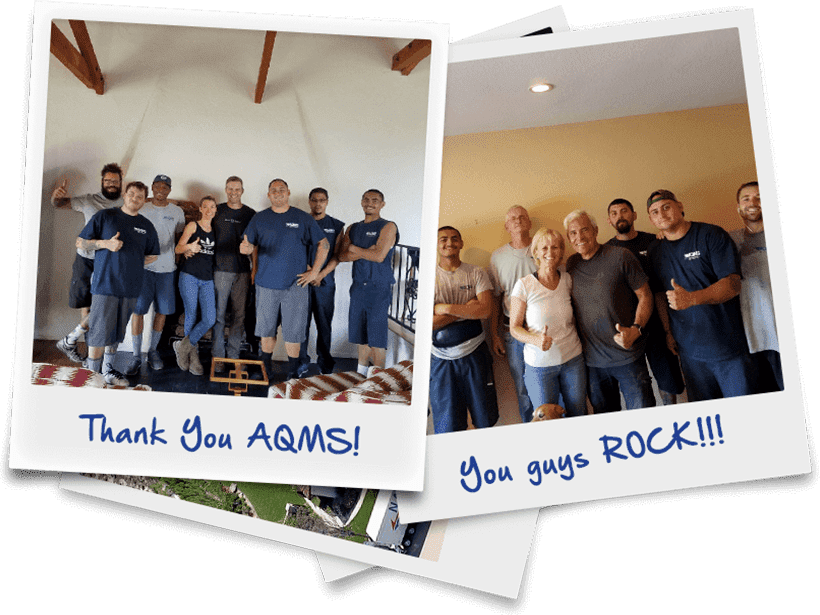 It all went without a hitch on both ends. - Laura S.

My move was a stress-free. - Alina B.

Your company is very lucky to have such hard-working dedicated employees. - Judi N.

We were extremely happy with the way everything went. - Danielle & Kris F.

Highly recommended all around. - Don T.