Packing & Unpacking Services in Santa Clarita
Knowledgeable & Experienced Movers Ready to Help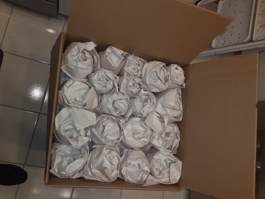 Placing all of your valuables in a tight space securely so they won't be damaged in transit can be hard-especially if you've never done it before. Affordable Quality Moving and Storage wants to make your life as easy as possible, which is why we offer packing and unpacking services from professionals who know how to get the job done fast. If you want to keep a hands-on approach, but still don't want to pack yourself, tell us how you'd like things packed and our team will work according to your specifications!
Below are some of the items we help with:
Plates and dishes
Glass, and other fragile figurines
Yard work equipment
Silverware, especially knives
Appliances
Workout equipment
Vacuums and cleaning supplies
4 packing tips from our moving company in Santa Clarita:
Packing Peanuts
Some of the best uses for packing peanuts are for packing multiple items into the same box, like vases or glassware. Packing peanuts are great for when you need to push an item down into the peanuts. This provides protection by surrounding the entire item with packing peanuts and helps the item to not slide around.
Styrofoam
The ideal packing material for larger boxes is Styrofoam. This helps give an extra layer of protection for the heavier items. Flat screen televisions or computer monitors are great candidates for Styrofoam! You can add Styrofoam to the corners of these electronic items to provide extra protection to fragile parts of the electronics.
Unprinted Newsprint
While you can find newspaper everywhere, we actually recommend unprinted newsprint instead. While newspapers can be a strong packing material, it does run the risk of having ink rub off on your assets. With unprinted newsprint, you get a material like newspaper but slightly thicker and without any print on it. You can find this online through various providers (such as Amazon). Just crush it into tight balls and lay them on the bottom of the box you are using.
Bubble Wrap
When it comes to packing, bubble wrap is the "jack of all trades." It not only will provide an extra layer of cushion, but it will help keep your items from shifting around and hitting each other. When buying bubble wrap, you can buy large sheets to cut down to size if you need.
Packing is always easier when you let someone else do it, and our experienced movers have it down to a science. Call (661) 622-2636 to get our team on the job!
We Handle Any Type of Move
Looking to move down the street? No problem. Out of state? Easy. Out of the country? We'll give you a proper sendoff. We also provide services to offices and commercial businesses. Having your things securely packed by professionals makes a big difference. All of our movers are licensed and insured-we would never take chances with your valuables!
AQMS is a family owned and operated business. We've been providing moving services in Santa Clarita for over 25 years now. When you come to us with your moving needs, you are enlisting help from proven moving professionals who are fully committed to customer satisfaction. We are happy to answer any questions or schedule your appointment. Call today!
Recent Review
"Ours was a hastily arranged partial load transfer from my mother's home in North Carolina to Washington State . My mother had recently passed away, and we needed to distribute her belongings and empty her home. Taz San Lucas, with AQMS, had been our agent for our own recent move from Southern California to Washington State. I contacted him, as he had been extraordinarily helpful during that move. Once again, Taz came through for us and arranged all the details for the transfer, even though this was far out of his area. The men who came to Winston-Salem, NC to pack up my mother's furniture and other belongings were efficient, careful, and very kind to our grieving family members. The load was delivered Dec. 12, sooner than I had expected, and the men who transported the load on its final leg from Arizona were also also efficient, careful, and kind as they unloaded the various items. Everything was in perfect condition, including several irreplaceable antiques. We could not have asked for a better experience."
-

Sarah S.
Customer Reviews
Check Out What All the Buzz Is About!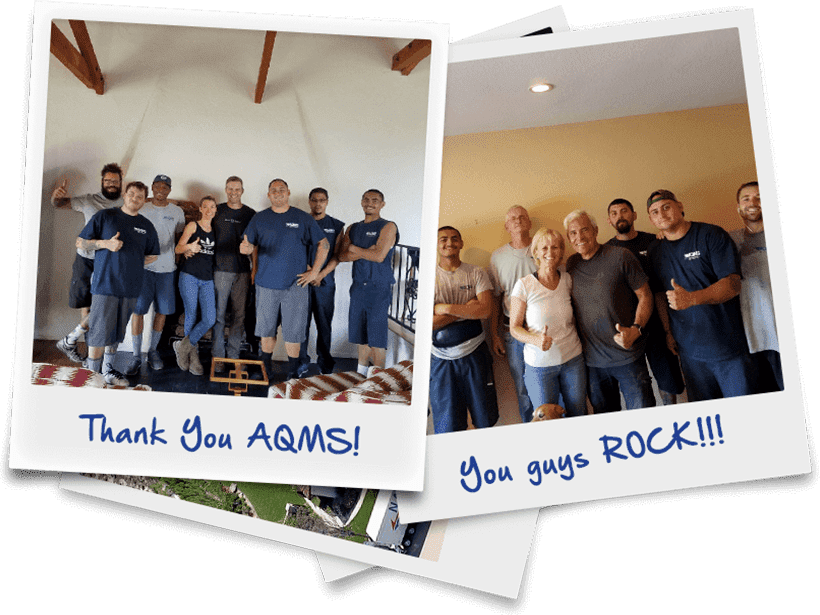 It all went without a hitch on both ends. - Laura S.

My move was a stress-free. - Alina B.

Your company is very lucky to have such hard-working dedicated employees. - Judi N.

We were extremely happy with the way everything went. - Danielle & Kris F.

Highly recommended all around. - Don T.