Commercial Movers in Santa Clarita
Experienced Help Moving Restaurants, Retail Stores & More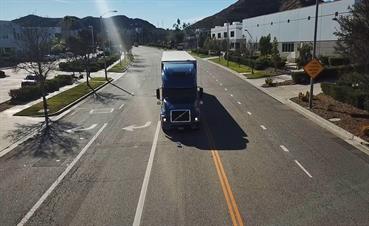 At Affordable Quality Moving and Storage, we know that moving a commercial business like a restaurant or retail store is an animal wholly different from moving to a new home. You are going to want movers that have experience with relocating your type of business.
Our Santa Clarita moving services can help you with residential, office, and even commercial moving services on a regular basis. We also help people move across state lines and even new countries. We set out to be a full-service moving company, which means utilizing the skills and knowledge necessary to handle everyone's moving needs.
We work quickly and safely to get businesses moved in and running as fast as possible.
Call (661) 622-2636 to get a free estimate!
4 Tips to Help with Your Santa Clarita Commercial Move
We know that moving a business is just as involved if not more involved than moving into a new home. With all the big furniture, computers and multiple offices that need to be packed up, you want to make sure it happens quickly in order to get the business back up and running. Office relocation's are difficult no matter the size of your business.
Here are a few tips that you can use in order to help our Santa Clarita Commercial Movers.
Make Sure To Plan Early -
When moving into a new office, planning early is important. You don't want to find yourself scrambling at the last minute to make sure that all of the printers are ready for transport. In addition, you'll want to make sure that you have a blueprint of the new building in order to properly figure out the office spaces will be and the common spaces are.
Have Each Person Pack Their Own Desk -
By having each staff member pack up their own desk, it will be a major help to our Santa Clarita moving company!
Label Boxes -
When moving to your new office, It's important to label each box that is packed. By doing this, it allows for a much easier time finding everything you need after the move. You could also label each box with a location and number that corresponds to a spreadsheet that lists each box and what is inside of it. We also provide packing and unpacking services if you don't want the stress of having to pack up the entire office.
Check the New Building Requirements -
You'll want to check to see what the rules are for the new building your moving into. Do they limit the amount of time you can park a truck, require that the floors be covered or protected or even that elevators are reserved in advance. Planning this ahead of time will make the move that much smoother.
Our Professionals Get Things Moved Quickly & Efficiently
Even if you have access to large trucks that can transport all your property, moving is a lot different than shipping. Packing up your entire business to transport to a new location requires a certain set of skills and finesse. When you hire our Santa Clarita commercial movers, we will quickly strategize the most efficient way to get your belongings loaded up and moved to the next location. For maximum efficiency, we offer packing and unpacking services-however, if you decided to pack yourself, we are always happy to advise you on the best approach.
With AQMS, you get access to the following:
Free estimates on the job and affordable service
Flexible appointments both after hours and on weekends
Licensed and insured movers experienced in commercial moving services
Quick answers to any questions or concerns
A moving crew that listens to your needs
Call
(661) 622-2636

& Tell Us About Your Moving Needs

When you hire our team, you can be confident we take your unique needs into consideration. Our Santa Clarita commercial movers inform you of any key factors you should be aware of when moving to a new location. Whether you're going across the street or across the sea, we can help you get your business up and running again.

Our Commercial movers in Santa Clarita have the experience to handle all types of commercial business moves. Call our office at (661) 622-2636 or use our online form!
Customer Reviews
Check Out What All the Buzz Is About!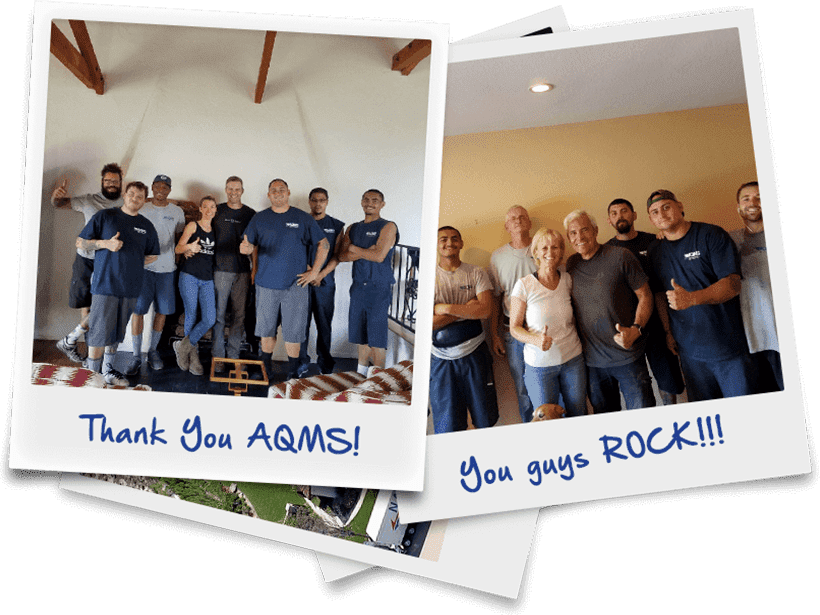 It all went without a hitch on both ends. - Laura S.

My move was a stress-free. - Alina B.

Your company is very lucky to have such hard-working dedicated employees. - Judi N.

We were extremely happy with the way everything went. - Danielle & Kris F.

Highly recommended all around. - Don T.