Burbank Long Distance Movers
Skilled Long Distance Movers Serving L.A. & Surrounding Areas
Whether you are moving hours away or even considering an out of state or international move, our experienced team of Burbank long distance movers can help your transition go off without a hitch. You've invested a lot of time, money, and care into acquiring your belongings. Find a moving company that will invest the same level of attention and care into transporting your belongings safely and efficiently to your new destination. At Affordable Quality Moving and Storage, we are proud to provide highly-rated moving services to customers embarking at long-distance moves.
Considering a long-distance move? We provide free in-home estimates. Call (818) 960-1988 to learn more about our moving services in Burbank.
Can Your Moving Expenses Be Tax Deductible in CA?
The short answer is yes, you may be able to claim the costs of your move as a deduction, but only if there are certain requirements met under IRS Form 3903. You may be eligible to claim your moving expenses on your taxes if:
Your Move Closely Relates to the Start of Work
One of the requirements to receive a deductible on your moving expenses is that your move is closely related—both in time and in place—to the start of work at your new location. You are able to ask for a tax deductible for the moving expenses incurred within one year from the date you first reported to your new job.
Your New Job Is 50 Miles Further from Home Than Your Old Job
The IRS requires that your new job must be a minimum of 50 miles further from your old home than your old job was from your old home. If you worked remotely or did not have a job, your new job must be at least 50 miles from your old home. This rule is intended to disqualify people who simply change homes in the same town and want to deduct the moving expenses. The idea is that if your new job is 50 miles further than your old job was, then relocation is actually necessary.
You've Worked for 39 Weeks of the Year Since You Moved
In order for you to qualify for a deductible, you must work full-time for 39 weeks in the 12-month period beginning on your move date. The weeks don't have to be consecutive or even be for the same employer. If you are self-employed, you must work full-time for a total of 78 weeks during the first 2 years of your relocation. "Full-time" here doesn't necessarily mean 40 hours a week in either case; the IRS defers to whatever is the "norm" for your industry. There are exceptions for the time test in the event of death, disability, and other reasons.
What Expenses Are Eligible?
All costs claimed must be reasonable and necessary to the move, including boxes, rental trucks, etc. Keep in mind that you can't deduct any expenses that have been reimbursed from your employer. You can file for moving expenses on Form 3903 and deduct as an adjusted income on Form 1040.
To learn more about how to file this form along with your taxes to claim your moving expenses as a deduction, click here.
If you need help relocating your items internationally, call (818) 960-1988 to get a free moving quote. Our international licensed movers can help your relocation be stress free!
Family Owned & Operated Moving Service
We strive to make your relocation as smooth and enjoyable as possible. We can take the stress out of packing and make sure that your belongings are safely stowed during the move. Additionally, we keep tabs on all the details involved in the process.
Choosing AQMS for your move has many benefits:
Prompt responses to any questions you may have
Professional, courteous moving crew
Accurate, upfront estimates
Reasonable rates
Flexible appointment availability
Proper techniques & best practices for packing
Everything we do is underscored by customer service. We know how to pack your belongings and help with the move while maintaining an open line of communication with you, so all of your questions and concerns are answered quickly!
To learn more about your options and how Affordable Quality Moving and Storage can help your move go smoothly, call our Burbank moving company at (818) 960-1988. We look forward to helping you!
Recent Review
"Just wanted to follow up now that the move is completed. The guys were absolutely fantastic! My family and I truly appreciate their professionalism and assistance with any task that arose. Raul is a great representative of the company and was easy to deal with, so please thank him and his guys on our behalf. Also, I wanted to extend my gratitude to you and your team for making it happen with the last minute changes! Cheers and hope to see you guys soon (which means we find a house)!"
-

Ryan M.
Customer Reviews
Check Out What All the Buzz Is About!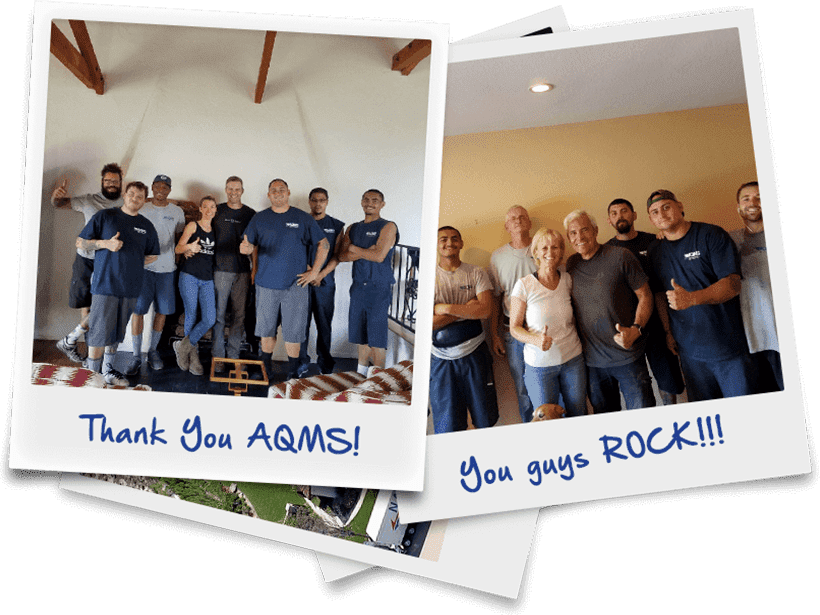 It all went without a hitch on both ends. - Laura S.

My move was a stress-free. - Alina B.

Your company is very lucky to have such hard-working dedicated employees. - Judi N.

We were extremely happy with the way everything went. - Danielle & Kris F.

Highly recommended all around. - Don T.