Furniture Moving Services in Burbank
Careful Furniture Movers in the Los Angeles Area
Whether it is a china cabinet passed down from generation to generation or a new table you bought at the local shop, furniture has the ability to transform a house or apartment into a home. You spent time and money choosing just the right piece to fit the rooms in your home. When it comes to moving, the biggest struggle can be how to transport it. At Affordable Quality Moving and Storage, our team will provide you with skilled furniture moving in Los Angeles, Burbank, and beyond. Whether you're relocating across the country or across the street, allow us to help!
Call for a free quote at (818) 960-1988 - we believe in Offering affordable Furniture Moving and upfront pricing.
Knowing When You Need to Hire Furniture Movers
For many people, they assume that they can handle their move entirely on their own, but when it comes to moving furniture it is important to weigh out the cost vs. the benefits.
Ask yourself the following questions before you dismiss the idea of hiring a furniture mover:
Do you know how to move furniture? This may seem like an obvious question, but it is important to think about. Furniture is not only heavy, but it can also be awkward to lift and maneuver out of your home or apartment, especially if you have to go up or down stairs, fit it through tight spaces, or even through windows. Additionally, if you do not know how to properly lift furniture, you can very easily hurt yourself.
Is your furniture valuable or sentimental? You and your friends can have all the best intentions of carefully moving your furniture, but if you do not have the right supplies, experience, and knowledge of how to do so properly, you can easily end up damaging expensive pieces. This is true not just while physically moving furniture, but also en route to your destination if you do not properly pack them in the truck.
At AQMS, our furniture movers are fully licensed and experienced to help move any type of furniture. We offer free quotes and upfront pricing so that the only surprise you receive is from a job well done!
5-Star Review: "Best Moving Experience Ever!"
All our LA furniture movers are very familiar with the city and the people in it. We always send enough resources so that the job is done in a timely manner. We will carefully pack, transfer, and move your furniture. Once we get to your new location, we can even set you up. Just see what one of our customers had to say about his moving experience.
"They made sure they moved everything into the proper place, and even moved furniture from one bedroom to another (since my wife is fickle, and changed her mind) without complaining. They worked so quickly that they finished early, and ended up charging me LESS than the estimate.

I will never move on my own again, and I will DEFINITELY use AQMS for all of my future moves."
-

Andrew R.
Quality Furniture Moving Service for Every Room
One of the most stressful parts about moving is transferring your furniture. During the move, furniture can get scratched, broken, dented, or worse, if not packaged and handled carefully.
While many individuals try to save money by moving their cabinets and bed themselves, in the end, it costs them. Don't risk having to buy new furniture because it was damaged during a move.
What you can expect from our services:
Competitive pricing
Free in-home estimates
Fully licensed & insured movers
Top quality work
We are committed to making the moving process as seamless and easy for you as possible. As a locally owned and operated moving business based out of Burbank, our roots are ground in the community.
Ready to schedule furniture moving in Burbank or Anywhere in Los Angeles? Call (818) 960-1988 or use our online form!
Customer Reviews
Check Out What All the Buzz Is About!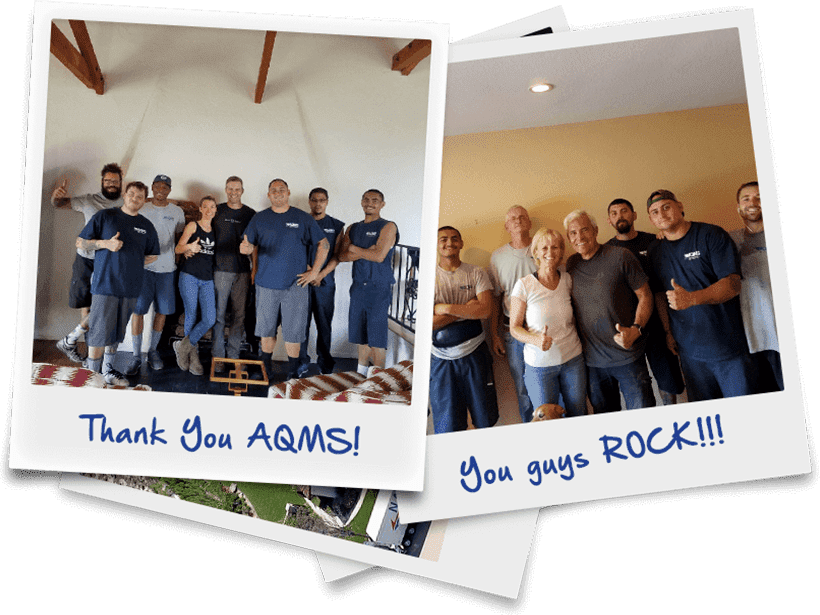 It all went without a hitch on both ends. - Laura S.

My move was a stress-free. - Alina B.

Your company is very lucky to have such hard-working dedicated employees. - Judi N.

We were extremely happy with the way everything went. - Danielle & Kris F.

Highly recommended all around. - Don T.