Burbank Out-of-State Moving Services
You Can Count on Our Experienced Los Angeles Movers
If you're planning an out-of-state move, you've probably already begun to feel overwhelmed by the sheer amount of information and details you need to keep track of. Instead of letting those details make this new chapter in your life a rocky transition, let the experienced Los Angeles and Burbank movers from Affordable Quality Moving and Storage take charge of the situation and ensure a smooth out of state moving process.
Why Choose Affordable Quality Moving and Storage?
Throughout years of helping others move, our team of Burbank out-of-state movers has perfected the moving process. We inform our customers about what to expect in every stage and maintain open communication with them.
Affordable Quality Moving and Storage knows how to get the job done:
We work efficiently and effectively as a team.
We properly relocate traditional or intricate pieces.
We ensure your furniture is properly handled to prevent any scratches.
We prepare your home with carpet, wall, doorjamb, and floor protection.
We pack and crate fragile items to ensure safety while moving.
Our goal is to help you experience a smooth, easy transition into your new location. Each member of our Burbank out-of-state moving company will give you the attentive, personalized service that you deserve to create a hassle-free moving experience. From start to finish, we offer flexible appointment times and reasonable rates for our services.
Call (818) 960-1988 & Get Moving with AQMS!
When you partner with us, you are partnering with a tradition of excellence backed by integrity. We pride ourselves on being able to provide reliable services that create an easy transition for our customers, whether we're dealing with a local move or even an international move! You shouldn't feel stressed or worried about the safety of your belongings. Our Burbank moving company goes above and beyond to make sure your items are packed strategically and safely for the move.
To get you started on the process, we offer free in-home estimates. Call (818) 960-1988 now!
Recent Review
"Our move was an unusually complicated one, as we were leaving the home in California we had lived in for over 40 years, having bought it as newlyweds and raised our children there. In effect, this was the first time we had really ever moved, as when we first bought that house, we had only the possessions fitting into two cars. So we were completely ignorant about a real move and all it would involve. Other complications included the facts that we had no known moving date for many months, and weren't even sure which state we would move to. We didn't even know if we would need to store our furniture or move directly into a new home.

Taz San Lucas, our local agent, was the soul of patience and efficiency, visiting at least twice, estimating expenses numerous times as things changed, returning our multiple communications immediately, and he almost literally held our hands throughout the long process. He must have spent many, many hours on our situation, and deserves many thanks and whatever reward National can bestow.

The men who came to pack and load our belongings were polite, efficient, and truly kind, as they knew our emotional state in leaving our beloved home. These big, strong, young men were touchingly consoling when my tears overcame my intentions to hold them in. Our driver stayed in touch with us, and he and his crew here in the Gig Harbor, Washington area (Fox Island) unloaded and placed our belongings carefully and efficiently. I was absent for this, due to a family emergency in North Carolina, but my husband and our daughter were impressed by these men. In fact, our daughter, an Army wife who has moved many times, said that these movers were the best she had ever seen. In conclusion, this entire move turned into a positive experience, thanks especially to Taz, and also to his entire team."
-

Sara
Customer Reviews
Check Out What All the Buzz Is About!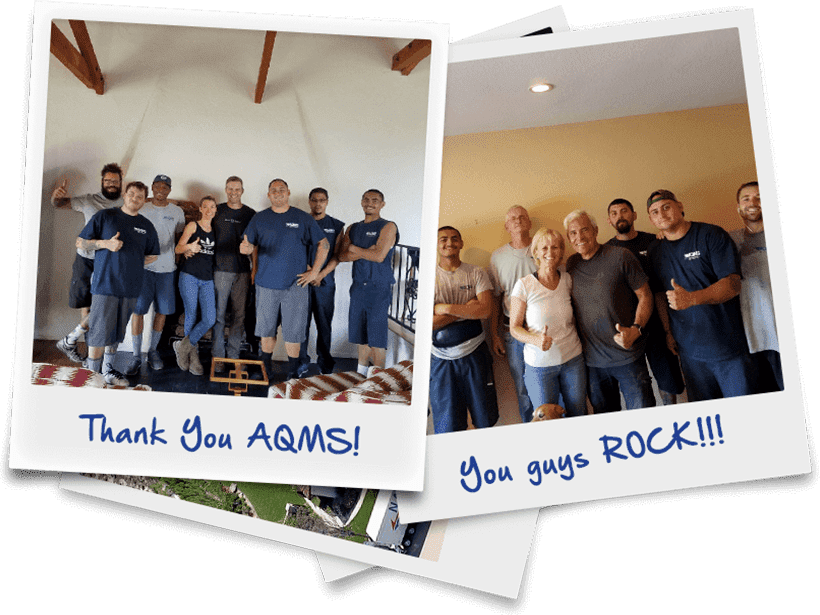 It all went without a hitch on both ends. - Laura S.

My move was a stress-free. - Alina B.

Your company is very lucky to have such hard-working dedicated employees. - Judi N.

We were extremely happy with the way everything went. - Danielle & Kris F.

Highly recommended all around. - Don T.