Packing & Unpacking Services in Burbank
Skilled Burbank Movers Serving the Greater Los Angeles Area
Affordable Quality Moving and Storage is a family-owned and operated Burbank moving company that has been serving Los Angeles and the surrounding areas for more than 25 years. In this time, we have become one of the most recognized movers in the area, boasting an A+ rating with the Better Business Bureau.
Over the years, our movers have developed time-tested techniques and best practices that help us make moving a stress-free, enjoyable experience. Whether moving locally or internationally, we know that their are numerous moving companies in Burbank but at AQMS we are proud to offer services that can be fit to our customers' needs.
Items That Frequently Get Damaged While Moving
Drinking Glasses – It's no surprise that drinking glasses and wine glasses are the number one breakable item. These items are fragile and need to be packed with care to prevent them from getting damaged. A great way to prevent your glasses from breaking is by using a dish-pack box that has double thick walls for extra protection. Some boxes also have compartments to prevent the glassware from getting crushed. Use bubble wrap or packing paper to protect each glass and then place them into a dish-pack box.
Plate Sets – Other items that commonly break while moving are plate sets. To prevent your plates from breaking, we recommend wrapping each plate in packing paper. Plates should be wrapped at least 3 times to ensure that they are properly secured. You can use a dish-pack box to organize plates in the box and to ensure they don't they move. After the plates are wrapped and stacked close together, fill any remaining space with crumpled packing paper or bubble wrap. Protect each glass and then place them into a dish-pack box.
Artwork & Mirrors – Artwork made out of glass and mirrors often breaks because they don't have enough cushion in the moving box. To protect your artwork and mirrors from breaking, use a picture box. Line the bottom of the box with crumpled paper, place the glass art in the box, then fill any remaining areas with paper or bubble wrap.
Wine & Liquor Bottles – Liquor and wine bottles can easily break or leak and damage items in and outside the box. We recommend using a cell box to store them properly. Use smaller boxes, so you can easily lift and carry them. You can roll each bottle in three or four layers of packing paper and secure the bottom of the cell box to prevent damages.
Liquid Cleaning Supplies – Homeowners often pack bottles of liquid cleaning supplies without properly sealing them. This can be a messy problem if the liquid cleaning supplies leak and damage other items inside the box. We recommend removing the bottle cap and placing a small piece of plastic wrap over the opening. Finish by tightly screw the cap back on. This will help secure the bottle from any leaks. You may also want to pack these items separately in a plastic container.
Avoid stress and contact our Los Angeles movers today at (818) 960-1988. We are available to assist customers with short and long-distance moves, and we offer packing / unpacking services.
Why Hire Professional Packers for Your LA Move?
If you're moving this season, learn how to protect your belongings with tips from the pros at AQMS. When our customers don't have the time to pack or unpack everything themselves or they simply want to make sure that their belongings arrive in tip-top shape, we provide packing and unpacking services that are backed by years of experience.
AQMS pays special attention to detail during the packing / unpacking process:
We work efficiently to complete your packing / unpacking.
We carefully handle large or intricate pieces of furniture.
We use proper materials and best practices to ensure that your belongings are always protected.
We provide your old and new location with carpet, wall, door jamb, and floor protection.
If you want to free yourself from the stress of moving, the Affordable Quality Moving & Storage team is here to help. We provide a variety of moving services including packing, unpacking, storage services, and local or long-distance moves.
Contact our team at (818) 960-1988 for a free estimate!
Types of Moving Supplies and Materials We Use
Styrofoam
This ideal packing material is usually for larger boxes. Styrofoam gives an extra layer of protection for the heavier items you may be packing, for example, computer monitors or flat screen televisions are great candidates for styrofoam!
Packing Peanuts
The best use for packing peanuts are for when you pack multiple items into the same box, this includes, vases or glassware. It also helps prevent all your items from shifting around in the box too much.
Bubble Wrap
Bubble wrap is the "jack of all trades" as packing material. It will provide an extra layer of cushion, keep items from shifting around and you can buy large sheets of it to cut down to size. We will provide the best in moving supplies.
Unprinted Newsprint
Unprinted newsprint (a material like newspaper but slightly thicker and without any print) is great for packing frames, glassware, dinner plates and other various small items that don't have their own box. Not only is it good for wrapping fragile items, it's great when you crumple it up and use it as filler for a bigger box.
From start to finish, we take every precaution to ensure your belongings arrive safely.
Rely on Our Affordable Los Angeles Moving & Storage Company
Although we work efficiently to make sure that as little time is lost during the move as possible, we pay special attention to protecting your belongings throughout the packing and unpacking process. We also provide packing and unpacking services for commercial moves, local moves, international moves, and more. Speak with one of our specialists today to learn more about the moving options that are available to you. We offer free price estimates and will communicate openly and honestly.
For more information about Affordable Quality Moving and Storage, call (818) 960-1988 or use our online form!
Customer Reviews
Check Out What All the Buzz Is About!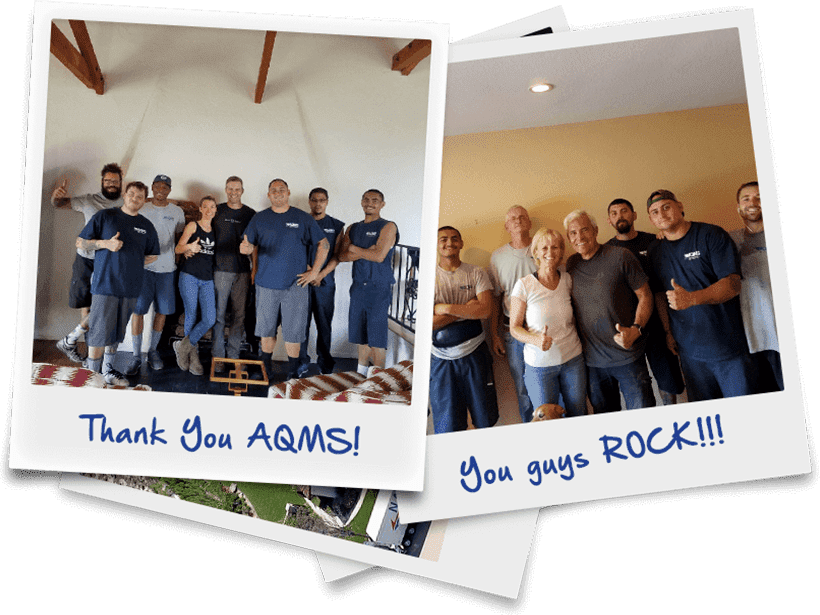 It all went without a hitch on both ends. - Laura S.

My move was a stress-free. - Alina B.

Your company is very lucky to have such hard-working dedicated employees. - Judi N.

We were extremely happy with the way everything went. - Danielle & Kris F.

Highly recommended all around. - Don T.