San Diego Packing & Unpacking Services
Complete Moving Services by AQMS
At Affordable Quality Moving and Storage, we have 25 years of experience packing, transporting, and unpacking all types of belongings. Our team handles local, long-distance, out-of-state, and international moves with professionalism and care. We know how important it is to keep your belongings safe and secure. Packing is one of the most challenging parts of any move, and that's why we offer packing and unpacking services along with our moving and storage services. Our San Diego packing professionals are here to address your every need.
Get more information on our San Diego packing and unpacking services by calling (661) 622-2636. We offer free estimates and will be happy to answer any questions you may have.
Why Professional Packing & Unpacking Services?
Packing is extremely time consuming and is one of the most difficult parts of the moving process. It's important to decide whether you'll pack on your own, enlist the help of friends and family, or hire professionals to pack and unpack for you. You may even decide to pack certain items and have professionals handle valuable or bulky belongings that are more challenging to pack safely.
There are several advantages to using our San Diego packing and unpacking services:
You can save yourself from spending days packing and unpacking.
We have the proper supplies to pack precarious, bulky, and valuable items.
We work quickly because we're experienced and have the right materials.
Professionally packed items are less likely to be damaged during transport.
We can provide the boxes, tape, and packing supplies.
We can pack as few or as many of your belongings as you want.
Instead of spending your time and energy packing your entire home or office, consider having our professional San Diego packers handle it for you. We're licensed, insured, and know how to get the job done right.
Home & Office Packing Services in San Diego, CA
At Affordable Quality Moving and Storage, we can help you pack your home or office and move your belongings down the street, to another city, or even across the country. Our San Diego team handles international moves as well. Because we've been doing this for over two decades, we can accurately estimate the cost and timeline for your move.
Our packing and moving team can handle any item, including:
Artwork and decor
Furniture
Appliances
Clothing
Computers
Electronics
Books
Children's toys
Dishes and cutlery
Exercise equipment
Office furniture
Glassware
We can pack and move virtually anything. Call our San Diego moving company at (661) 622-2636 to learn more!
Customer Reviews
Check Out What All the Buzz Is About!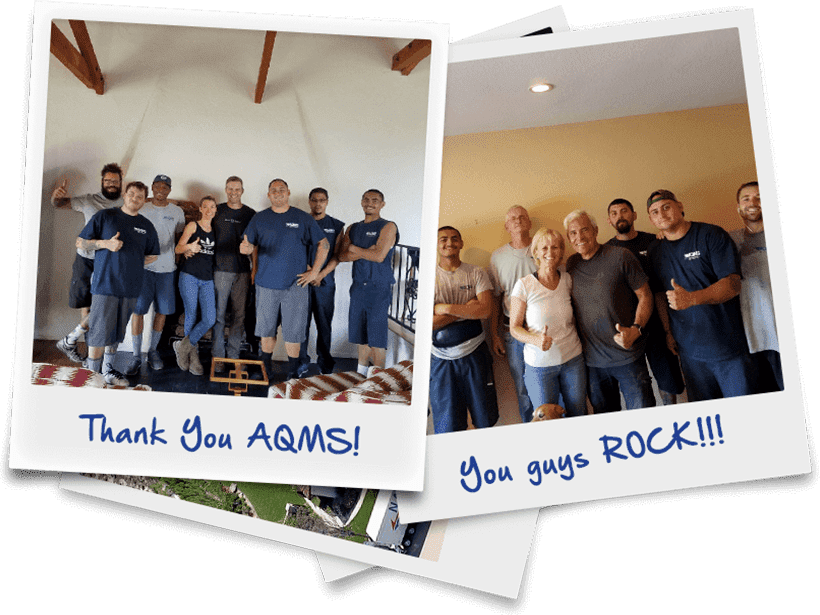 It all went without a hitch on both ends. - Laura S.

My move was a stress-free. - Alina B.

Your company is very lucky to have such hard-working dedicated employees. - Judi N.

We were extremely happy with the way everything went. - Danielle & Kris F.

Highly recommended all around. - Don T.