San Diego Office Moving Services
Call Today for Your Free Office Moving Estimate
Planning for an office move is complicated. You need to stay within budget, ensure computers and other equipment are safely transported, and minimize downtime. AQMS is here to address all your office moving needs. We help businesses in San Diego and beyond by providing the highest quality packing/unpacking, moving, and storage services. We can take the worry and uncertainty out of your office move by providing expert insight and skilled service every step of the way.
Choose a moving company with the experience, equipment, and commitment it takes to correctly handle your move. Call (661) 622-2636 for a free estimate!
Dependable Office & Business Movers in San Diego, CA
Affordable Quality Moving and Storage has been in business for 25 years. This experience helps our San Diego office movers properly pack and move computers, monitors, desks, and other important office supplies and equipment. We're licensed and insured, meaning you'll have peace of mind knowing your company is in good hands.
Our office moving services include:
Creating a detailed estimate based on a walkthrough of your office space and an understanding of your needs.
Packing and unpacking services for any items, from computer equipment to tools, paperwork, and supplies.
Safe and secure loading, transportation, and unloading of all office equipment and boxes.
Storage services for your company's materials and equipment, as needed.
AQMS provides San Diego office moving services for local moves, long-distance moves, and even international moves. No job is too small or too large, and we'll be happy to share our expertise with you to help make your move as easy as possible.
Quality Office Moving at an Affordable Price
Today's companies have faced seemingly insurmountable challenges, struggling to keep their doors open by figuring out new ways to conduct business and provide the services their customers need. If a move is in your company's future, let AQMS handle it while you focus on running your business. Our movers know exactly how to package and protect your inventory and equipment. We have handled every type of office move in San Diego and beyond!
For efficient, affordable San Diego office moving services of the highest standard, call (661) 622-2636!
Customer Reviews
Check Out What All the Buzz Is About!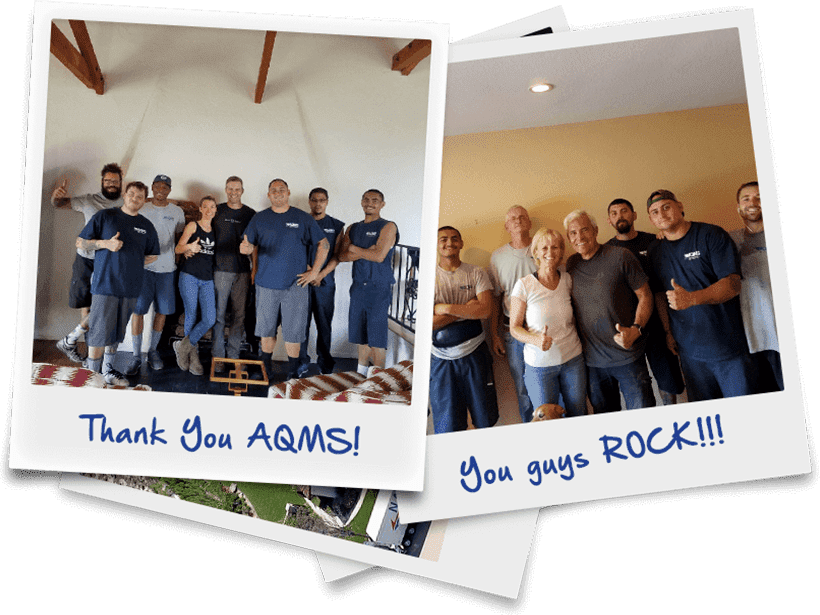 It all went without a hitch on both ends. - Laura S.

My move was a stress-free. - Alina B.

Your company is very lucky to have such hard-working dedicated employees. - Judi N.

We were extremely happy with the way everything went. - Danielle & Kris F.

Highly recommended all around. - Don T.