Canyon Country Movers
Home & Office Moving Company Serving Canyon Country & Beyond
A move, no matter the distance, is one of the biggest changes in our lives. It might come after a marriage, divorce, job opportunity, or another event that makes us want (or need) to pack up everything we own and move. When you think about all the work that goes into moving, it's easy to get overwhelmed.
Fortunately, there are three things you can do to make your Canyon Country move easier:
Get started early. The sooner you begin decluttering and packing, the less you'll have to do as moving day approaches. Get started on any tasks that you can early on, and this will alleviate much of your load as time goes on. This includes other tasks, like budgeting, setting up utilities, and more. Start early, even weeks or months in advance if you can!
Make a moving checklist. The best way to make sure you don't forget anything is by making a detailed checklist, complete with a timeline. Because there are so many different things to coordinate and do with any home or office move, a checklist will help make sure nothing is missed. You can check out our Ultimate Moving Guide for ideas!
Hire professional movers. Any move, whether it's to another state or down the street, is going to involve a lot of hard work and heavy lifting. Plus, there's the issue of packing and unpacking everything. Having professional Canyon Country movers means you don't have to do all the heavy lifting on your own. Instead, you can sit back and experience a less stressful move.
Local, Long-Distance & International Moving Services
At Affordable Quality Moving and Storage, we know it can be difficult to find the right company for your move. There are a lot of so-called moving businesses out there, and some are less honest than others. Beware of moving scams and take the time to research any company you're considering. Read their reviews, check out their website, and make sure they're licensed and insured. The last thing you want is to be involved in a situation where you're being overcharged or even having your belongings held on the truck until you pay an exorbitant upcharge.
When you choose our Canyon Country moving company, you can do so with the confidence that we know what we're doing and will put your satisfaction first. We're licensed and insured and have been providing quality moving, packing and unpacking, and storage services across Southern California since 1996. We can handle any local, long-distance, out-of-state, or international move, whether it's residential or commercial. Our movers can be trusted to get the job done right.
Canyon Country Moving FAQ
How do I know if I need a professional moving company?
If you're unsure of whether you need a Canyon Country moving company or can handle your move on your own, take a moment to consider everything that's involved. Do you have a lot of heavy furniture and appliances? Do you have friends or family members who can help? Do you feel comfortable driving a large moving truck? What's your budget? Consider everything that's involved with a typical move. Our professional movers can handle everything for you, including packing and unpacking. We've been doing it for more than 25 years and have the equipment and the trucks to get your belongings where they need to go, safely. If you're still unsure, give us a call for a free estimate and we can talk it over with you!
How many movers and trucks do I need?
Most standard household moves require at least two movers and one truck. If you have a larger home or a lot of belongings and furniture, you might need a larger truck and more movers. When we talk to you about your needs and complete our free estimate, our Canyon Country team will also consider how many people to send to handle your move. We will choose the number of people and the size of truck that is right for the job so it goes as smoothly as possible.
What are some ways I can make moving easier on my kids?
Moving can be tough on kids, whether they're very young or are already in their teens. Regardless of their age, you can make it a little easier by keeping them involved. Talk to them about the move and enlist their help. Even simple tasks can help kids feel like they are more in control of what's going on, instead of simply being moved from one place to another without any say in the matter. You can also try to find kid-friendly activities in your new hometown and can spend a little more time involving the entire family in outdoor fun, community events, and more. For more info, check out our blog: Moving with Children: 10 Helpful Moving Tips for Families.
About Canyon Country, CA
Located in the central and eastern part of Santa Clarita along the Santa Clara River, Canyon Country is the largest neighborhood in the city. The community was once called Solemint, which was a combination of Soledad Canyon and Mint Canyon, but in 1968, the name was changed to Canyon Country. In 1987, Canyon Country merged with Newhall, Valencia, and Saugus to form Santa Clarita.
Canyon Country is a mixture of residential neighborhoods and commercial areas with restaurants and shopping centers. There are different types of housing options for people looking to move to the Canyon Country area, with more expensive homes typically located higher in the hills and more affordable housing near main roadways and central neighborhoods.
Canyon Country is home to a number of parks, including the Canyon Country Park, Begonias Lane Park, Todd Longshore Park, and nearby Placerita Canyon Park. Placerita Canyon Park is home to the "Oak of the Golden Dreams," where gold was first discovered in California. There is also a nature center and hiking path in Placerita Canyon, which gives an incredible view of the entire Santa Clarita Valley area at its peak. A historic landmark, Lang Southern Pacific Station, is also located in Canyon Country. This is the site of the first railway to Los Angeles, which was completed in 1876.
Canyon Country Links & Resources
Get a Free Canyon Country Moving Estimate
If you've already tried researching what it will cost to move to Canyon Country, you've probably come up with a lot of unhelpful information. The truth of the matter is that it takes a complete walkthrough of your property (in person or via video chat or telephone conversation) to estimate what your move will cost. At Affordable Quality Moving and Storage, we offer free moving estimates and will take the time to do it right. That way, you can budget for your move and determine what services you need.
To schedule your free estimate, give us a call at (661) 622-2636. We look forward to hearing from you!
Customer Reviews
Check Out What All the Buzz Is About!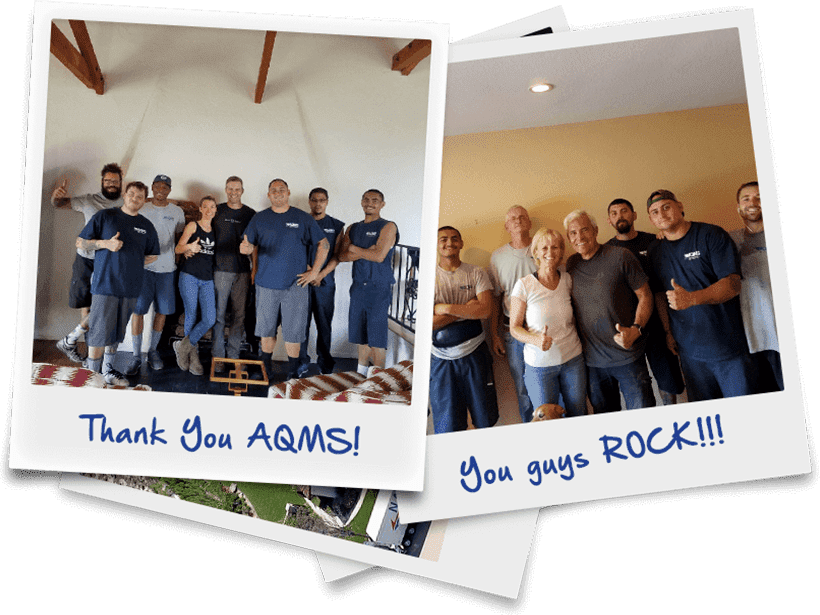 It all went without a hitch on both ends. - Laura S.

My move was a stress-free. - Alina B.

Your company is very lucky to have such hard-working dedicated employees. - Judi N.

We were extremely happy with the way everything went. - Danielle & Kris F.

Highly recommended all around. - Don T.