Saugus Moving Company
Local & Long-Distance Moves
Coordinating a move is difficult, whether you're moving down the street or to another continent. You probably need help, and that's where our Saugus movers at Affordable Quality Moving and Storage come in. Since 1996, we've been moving customers' homes and offices in Saugus, across Southern California, throughout the United States, and worldwide. Moving can be difficult, but the right team can remove much of the burden off your shoulders (figuratively and literally!) and help you experience a less stressful move.
Our services can be customized to your needs and include packing and unpacking, moving, and storage. You decide what you want to pack and what you'd like us to take care of. You choose your moving date and whether you want to take advantage of our secure storage services. Because we offer free estimates and are transparent about our services and pricing, you can feel confident that there will be no unexpected costs or unpleasant surprises. Our Saugus moving company has been trusted by families and businesses for more than 25 years for a reason: we care, and we show it by delivering the highest quality moving services every single time.
Interested in finding out more? Call (661) 622-2636 for a free moving estimate!
We Take the Worry Away from Your Saugus Move
Even when you start packing early and declutter as much as possible, moving requires a lot of planning and physical work. That's why so many people dread moving, even if the outcome will be a wonderful one once all is said and done. At Affordable Quality Moving and Storage, we approach every move with the goal of helping our customers experience a bit of relief in knowing that their belongings are safe and will get to where they need to go. Whether we're packing and unpacking your entire home for you, are loading the truck and transporting your belongings to your new office, or performing any of our other Saugus moving services, we'll be putting your needs first.
Here are a few of the ways we can make your move easier:
We offer free estimates and transparent pricing.
We are fully licensed and insured.
Our movers are friendly and reliable.
We arrive on time and work quickly but carefully.
We have all the tools and equipment to handle any move.
Our team can handle local, long-distance, and even international moves.
We have decades of moving experience.
We're local, so we know the roads, the weather, and the traffic.
Saugus Moving FAQ
What time of day should I plan my Saugus move?
Most of the time, we recommend starting a move early in the morning. One of the main reasons for this is that the temperatures will be cooler, particularly in Saugus where the summer heat can be overwhelming! Getting an early start also helps us avoid traffic and gives our movers a chance to get everything done in one day (except for extremely large moves, which may require more than one day of loading or unloading). The early bird gets the worm, even on moving day!
When is moving to Saugus the cheapest?
If you're moving to or from the Saugus area, the cheapest time of year is usually late winter or early spring. Of course, there are a lot of different factors that go into moving costs, but summer is typically peak moving season and prices may be higher. The housing market will also influence whether it's cheaper to move earlier or later in the year, so try to plan and time your move based on your budget and your needs. Some people need to move at a certain time because they've sold their home, because they are retiring, or because their children are out of school. Do what's best for you, and we'll work with you to make the rest of the pieces fall into place.
Do I really need to hire a moving company?
If you've moved several times in your life, you may have handled it on your own before. And while it is certainly possible, moving is a lot of work. There's just no getting around it. You'll be dealing with heavy furniture, appliances, and boxes, not to mention driving a large and cumbersome truck to your new home. Having a professional Saugus moving company handle everything for you means that you can focus on other parts of your move while we do the heavy lifting. Plus, we're experienced and have the equipment and trucks to get your move done right.
About Saugus, CA
Saugus is a mostly residential neighborhood located in Santa Clarita, California. It was built on land originally owned by Henry Mayo Newhall, who came to Southern California from Saugus, Massachusetts in 1850. Newhall came to California to find gold, but he fell ill, and his trip was delayed. The best sites for gold mining were taken by the time he arrived, so Newhall opened an auction house instead. The auction house was extremely profitable, giving him the means to invest in railroads. After that, Newhall turned to ranching and real estate, purchasing 143,000 acres of land. Some of that land was in the Santa Clarita Valley, where Saugus is now located.
Most of the Saugus area is residential, but there are some restaurants and shopping centers as well. Saugus is home to the Saugus Café, which is one of the oldest restaurants in California and the oldest continually operating restaurant in Los Angeles County. It was built in 1886 and was originally named the Tolfree Saugus Eating House. It is located on Railroad Avenue (formerly San Fernando Road). The Saugus Speedway, which was built in 1939 and hosted several NASCAR events, is also located in Saugus. It closed in 1995 but continues to host the Santa Clarita Swap Meet.
Saugus is also home to 105-acre Central Park, the biggest park in Santa Clarita. Central Park has baseball and basketball courts, a dog park, a fitness area, a multi-purpose field, and a playground. It is also the location for Concerts in the Park, free outdoor music performances that run through the summer, every Saturday at 7:00 pm.
Saugus Links & Resources
Ask Our Saugus Movers
Do you have delicate items that require special attention during your move? Are you moving internationally and don't know what to expect? From straightforward, local moves to complex long-distance ones, our Saugus movers have the experience and know-how to help. We welcome you to give us a call to schedule a free estimate. We will be happy to answer any specific packing- or moving-related questions you may have.
Customer Reviews
Check Out What All the Buzz Is About!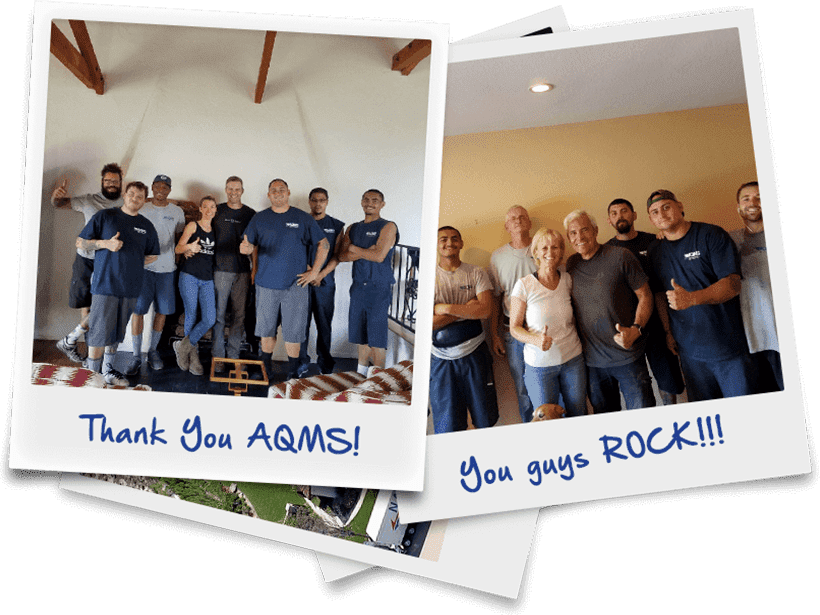 It all went without a hitch on both ends. - Laura S.

My move was a stress-free. - Alina B.

Your company is very lucky to have such hard-working dedicated employees. - Judi N.

We were extremely happy with the way everything went. - Danielle & Kris F.

Highly recommended all around. - Don T.