Newhall Moving Company
You Can Trust Us with Any Move, Big or Small
Are you looking for help with a move in the Newhall area? Affordable Quality Moving and Storage offers complete moving services for individuals, families, and businesses throughout the Santa Clarita Valley and across Southern California. Our Newhall movers can handle long-distance moves, local moves, and out-of-state moves, and we even offer international moving services! There's nothing our skilled movers can't handle, plus we have the equipment, trucks, and tools to transport your belongings safely and securely. If you're looking for more help, we even provide packing and unpacking services and storage solutions.
To find out more, give us a call at (661) 622-2636. We offer free moving estimates!
How Our Newhall Movers Can Help
Since 1996, Affordable Quality Moving and Storage has worked hard to meet the moving needs of residential and commercial customers throughout the Newhall area. As a local moving company, we know the region and understand what it takes to complete a move quickly and reliably. No matter where you're going to or coming from, you can count on our team to get the job done.
Here are just a few of the ways we can help with your move:
We offer free estimates, where we can go through your house with you one room at a time to determine how many boxes and other items need to be moved. This helps you understand what it will take to complete your move.
We can handle any move, no matter the distance. Whether you're moving just down the street or to another state or even another country, our movers know what they're doing. We can get your things where they need to go!
We can pack and unpack everything for you. Our packing professionals know how to pack the bulkiest, most fragile, and most awkwardly shaped items to they're protected in transit. Plus, we have all the necessary supplies.
We offer storage solutions if you want to put some of your belongings away for a time, need to store it all while you wait for escrow to close, or want a safe and secure place to keep some items you don't need in your home or office.
Our Newhall moving services are customizable, so you only pay for what you need. Want us pack, move, and unpack everything? No problem. Want us to pack the kitchen and nothing else? We can do that too. It's up to you!
Newhall Moving FAQ
How early should I start packing for my Newhall move?
It is never too early to start packing for a move. Of course, you won't want to pack items that you're going to need right away, but you can begin decluttering and packing seasonal items, books, and other things that you won't need in the time before your move. As with any time- and labor-intensive project, getting an early start will help you avoid a time crunch and the stress that comes along with it. Staying up and packing all night before moving day isn't fun. Get an early start and you can help make your Newhall move that much easier.
If I use your packing services, do you have to pack everything?
If you choose our packing and unpacking services, we will customize these to your needs. That means that we can pack just a few special or bulky items, can pack up one or two rooms, or can pack your entire home or office. You decide what you need, and we'll provide professional packing that brings peace of mind (and helps you avoid spending hours packing) knowing that the job will be done right. We can also unpack everything for you once we reach your new office or home. Pick and choose which services you need!
How can I avoid moving scams?
It's an unfortunate reality that many "moving companies" out there aren't actually legitimate and will actually hire other businesses to handle your move. Some are outright scams. This leads to nightmares like having your belongings held hostage while movers demand a higher price, belongings being destroyed in transit, or even everything disappearing altogether. Beware of companies that demand a full payment upfront, that change their pricing without warning, or whose reviews and addresses cannot be confirmed. Do your research and find a Castaic moving company that's licensed, insured, and known for competently handling local and long-distance moves.
About Newhall
Newhall is the oldest community in the Santa Clarita Valley. Located at the southernmost end of the valley, it was named after businessman Henry Mayo Newhall. Famous silent movie star William S. Hart called Newhall home, and visitors today can tour his mansion. The community is still frequently the chosen location for movies and television shows. The oldest oil refinery in the world, Pioneer Oil Refinery, is also located in Newhall, as is The Master's University.
Downtown Newhall serves as the community's cultural and business hub, with numerous restaurants and stores, as well as a public library. Some of the most popular spots are the Old Town Junction, the Newhall Press Room, Egg Plantation, and Newhall Refinery. Downtown Newhall is also home to the Canyon Theater Guild, the Laemmle Theater, and The Main. The area is often busy, particularly on nights and weekends.
The Newhall area also has wonderful biking, walking, and horseback riding trails, as well as William S. Hart Regional Park, which has roaming bison that were a gift from Walt Disney in 1962, plus a barnyard where kids and adults can see horses, ducks, a cow, a deer, and more. The weather in Newhall is hot and dry during the summer and mild and rainy during the winter. Overall, Newhall residents see the area as clean, family-friendly, and quiet.
Newhall, CA: Links & Resources
Get Your Free Newhall Moving Estimate
Trying to budget and plan for a move can be tricky, but it's easy when you have an estimate from Affordable Quality Moving and Storage. We'll outline what you need so you know what it will cost. On moving day, your final costs will be based on what we actually move by the weight of the truck. That way, you know nothing was missed and that your price was fair.
There are a lot of moving companies out there, and some are less qualified than others. Find out for yourself what makes our Newhall movers stand out from the rest – call (661) 622-2636 today!
Customer Reviews
Check Out What All the Buzz Is About!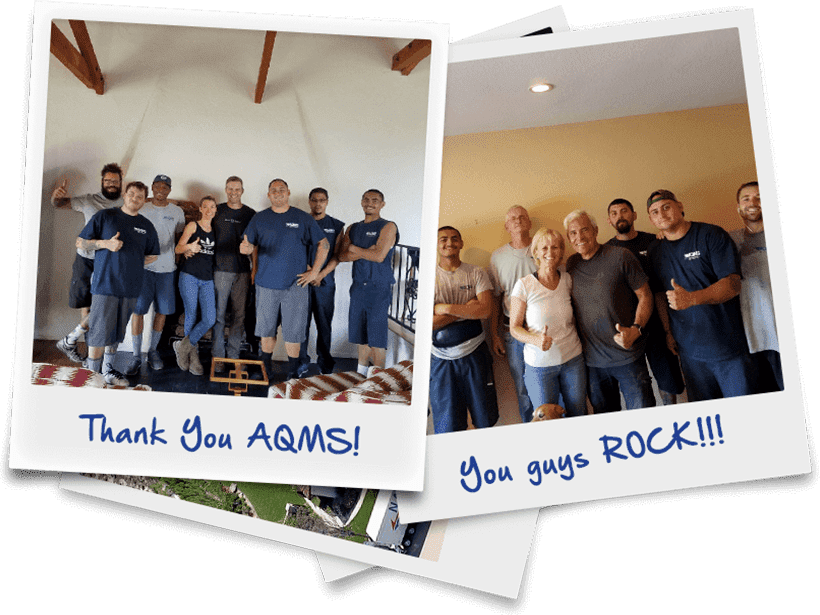 It all went without a hitch on both ends. - Laura S.

My move was a stress-free. - Alina B.

Your company is very lucky to have such hard-working dedicated employees. - Judi N.

We were extremely happy with the way everything went. - Danielle & Kris F.

Highly recommended all around. - Don T.