Castaic Moving Company
Trusted Moving, Packing & Storage Services Since 1996
Moving can be a pain, but you can make it far easier on yourself (and your belongings) by involving a team of professionals who will get the job done right. At Affordable Quality Moving and Storage, we are proud to help homeowners and businesses across Castaic with all of their moving needs. Since 1996, our movers have helped customers throughout Southern California with local, long-distance, out-of-state, and even international moves. We have the experience, equipment, and vehicles to handle any move.
When you call in our Castaic movers, you can rest assured that we will take care to get your belongings where they need to go. Plus, we offer complete storage and packing/unpacking services, which means we can handle every part of your move! Moving doesn't have to be a chore, not with Affordable Quality Moving and Storage to handle the heaving lifting for you.
Quick Tips from Our Castaic Movers
Whether you're moving your company to a new building, are retiring and downsizing to a smaller home, are moving to your first home as a newlywed, or are getting ready to move for college, your move may seem quite overwhelming. Thankfully, we have a lot of experience with moves, big and small.
There are a few ways you can make your Castaic move go a lot smoother:
Declutter. Getting rid of unwanted items is one of the best ways to make a move faster and less expensive, because you'll have less to move! Go through your belongings and sell or donate what you don't want to keep.
Start early. There is a lot to do before a move, but getting started early on can help you from being overwhelmed as moving day approaches. You can start decluttering and packing months in advance, so there's no need to wait.
Make a budget. Writing down a detailed budget can help you see what it might cost and what you have to work with for your move. Then, you can determine what and where to spend so you can get the most out of your move.
Make a to-do list and timeline. Having a plan, including dates to have certain steps done by, can help you enjoy a more organized move. Plus, it can help you avoid forgetting something important that could cause stress later.
Get help. Talk to friends and family members who might be able to help pack, declutter, or even watch your kids on moving day. Every little bit counts, and your loved ones are probably more than happy to help.
Hire a professional Castaic moving company. Imagine having trusted movers handle everything for you! It's a surefire way to avoid a stressful and time-consuming move where you have to handle it all on your own.
Want to learn more? Check out our Ultimate Moving Guide.
Castaic Moving FAQ
What does it cost to move to Castaic?
Every move is different, and your cost will vary depending on key factors like the weight of your belongings, how much you have to move, how far the move is, whether we pack and unpack for you, and more. Because we offer free estimates, our Castaic movers can tell you ahead of time what we think it will cost for your move. We can include or exclude additional services like packing and unpacking based on what you want and your budget. That way, you know what to expect.
When should I call a moving company?
It's best to start calling moving companies early on, even before you've set a moving date. Get quotes from multiple movers and take time researching them and talking to their representatives so you know whether you think they are the right fit for you. At Affordable Quality Moving and Storage, we'll be happy to talk to you about your Castaic move and how we can help. Lining up a moving company early in the process can help with budgeting and will be one more thing crossed off your to-do list!
When is the best time to move in Castaic?
Generally, the best time to move in an area like Castaic will be in the spring or fall, when the temperatures are not too hot. Summer is also often a prime time for moving, and that means that prices may be higher. Choosing an "off-season" can help with your budget, and it can help you beat the heat. It can get up into the triple digits in the summer months in Castaic, so think about what time of year you'd like to move and if that fits with your schedule and needs. We also recommend getting started early in the morning on moving day, to beat traffic and avoid higher temperatures.
About Castaic, CA
Castaic is an unincorporated community located on the outskirts of the Santa Clarita Valley in Southern California. The area is home to Castaic Lake, which is the site of a hydroelectric plant and is part of the California State Water Project, a storage and delivery system that extends over two-thirds of the state. Castaic got its name from Kaštiq, which is the Chumash word for "eye," and the name was later spelled in Spanish as Castéc. It was spelled Casteque in some early English publications and then became Castaic as it is known today.
Castaic was first settled in 1834 by the Cordova family, and in 1887 Southern Pacific set up a rail siding in the area called Castaic Junction, with a depot that was no larger than a telephone booth. Shortly thereafter, the biggest range war in American history was fought in Castaic after a dispute regarding grazing rights and ranch boundaries arose between ranchers William Chormicle and William Jenkins. Between 1890 and 1916, dozens of people were killed. Despite the violent turn of events between Chormicle and Jenkins, the Castaic School was opened in 1889. In 1923, Parker Ranch subdivided the land in Castaic into parcels. Several years later, Castaic Brick was opened and then George Dunn's Wayside Dairy.
Castaic is known for its relatively mild weather, although the summer months can become quite warm and dry. As of 2020, the population of Castaic was 18,479. Residents and visitors come to Castaic Lake to enjoy a wide range of activities like boating, fishing, hiking, and horseback riding. Castaic is a great spot for families and retirees.
Helpful Links & Resources: Castaic
Contact Our Castaic Movers Today!
Want to find out what your move will cost? Interested in learning more about packing services and whether they're what you need? You can get all the information you need and your questions answered by scheduling a free estimate with our Castaic moving company. We'll go through your property with you, room by room, to see what needs to be moved and what it will take to get you to your new home or office. On moving day, the final cost will be based on what we actually pack and move, so you only pay for the services you use. Plus, you can count on our team to be friendly, fast, and careful.
Call (661) 622-2636 or contact us online today for your free Castaic moving estimate!
Customer Reviews
Check Out What All the Buzz Is About!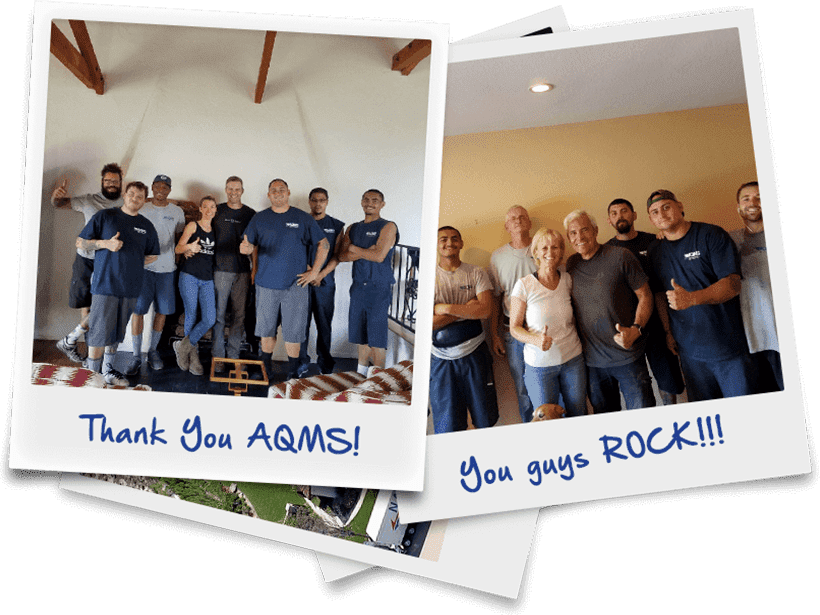 It all went without a hitch on both ends. - Laura S.

My move was a stress-free. - Alina B.

Your company is very lucky to have such hard-working dedicated employees. - Judi N.

We were extremely happy with the way everything went. - Danielle & Kris F.

Highly recommended all around. - Don T.