Moving Company in Stevenson Ranch
Over 25 Years of Home & Office Moving Experience
If you're looking for a moving company that can be trusted with your belongings, has extensive experience with local and long-distance moves, and will be honest and upfront about pricing, you've come to the right place. Affordable Quality Moving and Storage has been helping customers in Stevenson Ranch and throughout Southern California since 1996. We can handle any home or office move and take pride in our reliability, honesty, and commitment to helping each customer experience the least stressful move possible. Plus, we offer free estimates, so you know what to expect.
Local & Long-Distance Moving Services
You might be moving down the street, to another state, or even to another country. In any of these scenarios, our Stevenson Ranch movers have you covered! We can handle local, out-of-state, and international moves with the level of competence that brings you peace of mind. Because we're a local company, we know the streets and traffic in the Stevenson Ranch area. Because we're fully licensed and insured to handle interstate and international moves, you'll also know that your belongings are in good hands. We can also offer insight into specific regulations that may affect your move.
Packing & Storage Services
Packing takes time and is hard, physical work. If you want help packing and unpacking, Affordable Quality Moving and Storage can do as much or as little as you want! Our professional packers know how to box up and protect oddly shaped, heavy, bulky, and fragile items so they'll be as safe as possible during transit. We also have all the right supplies, so you don't have to worry about going out and picking up everything you need (it can be a lot).
We also offer safe and secure storage solutions if you need a place to keep your things during your move, want to store seasonal or seldom-used items, or have other storage needs.
Stevenson Ranch Moving FAQ
When should I start looking for a moving company?
You can start researching Stevenson Ranch moving companies as early as you want to. Even if it's going to be a few months before you move, finding local movers and scheduling estimates can help you get a better idea of what to expect as far as timing and cost. Generally speaking, it's best to schedule moving estimates about six weeks before your move. Try to confirm your moving day at least four weeks before your move. Depending on whether you're moving during peak moving season (usually May through September), you may even need to book your move further in advance. As with all parts of your move, getting an early start can make all the difference in keeping the process as stress-free as possible.
What items are Stevenson Ranch movers not allowed to pack and transport?
While specific laws and regulations may vary depending on the state and county you're moving to, professional movers are generally not able to transport items that are hazardous, flammable, or living. That includes live animals or plants, fireworks, cleaning products, ammunition, and chemicals. If you have questions about what we can and cannot move for you, feel free to ask any time!
What happens if I have fewer (or more) items to go in the truck on moving day?
A moving estimate is just that. We cannot predict exactly how much all of your belongings will weigh on moving day – and there's always the chance that you get rid of some furniture or have something that was not counted during the estimate. That's why the final price will be based on the weight of the truck and the belongings we actually move. Our Stevenson Ranch moving company is always transparent with pricing so you aren't caught off guard.
About Stevenson Ranch, CA
Stevenson Ranch is an unincorporated community that lies at the foothills of the Santa Susana Mountains west of Interstate 5. It is adjacent to Santa Clarita, California, and is a part of the Santa Clarita Valley. The Stevenson Ranch area includes 6.4 square miles, 1,000 acres of which are parks, open spaces, and recreation areas. Much of the community is residential, but there are several shopping centers and restaurants, as well as a par 72 championship golf course: The Oaks Club at Valencia. Dr. Richard H. Rioux Memorial Park and Pico Canyon Park are great for picnics, family time, exercise, and more.
Stevenson Ranch is generally known as a quiet neighborhood with award-winning schools. It is home to Stevenson Ranch Elementary, Pico Canyon Elementary, Oak Hills Elementary, Rancho Pico Junior High, and West Ranch High School. Several notable television shows and movies have been filmed in the Stevenson Ranch area, including Weeds and Pleasantville. Many streets in Stevenson Ranch are named after famous authors.
The site that would become the master-planned community of Stevenson Ranch was purchased in the early 1980s, and in 1985, the Los Angeles County Board of Supervisors approved the first phase of building. Construction started in 1988. Santa Clarita has tried to annex Stevenson Ranch but has been unsuccessful. As such, it remains an unincorporated community in Los Angeles County. According to the U.S. Census Bureau, the population of Stevenson Ranch was 20,178 as of 2020.
Stevenson Ranch Links & Resources
Why Our Stevenson Ranch Moving Company?
Finding the right moving company is important. There are too many moving scams out there, with stories of people having their belongings essentially held hostage unless they paid higher-than-agreed-upon prices, having their belongings never arrive, or having everything damaged when it's unloaded. We have been doing this for more than 25 years. We have amazing reviews from happy customers and know how important it is to handle your move the right way.
To schedule your free estimate, give us a call at (661) 622-2636 or contact us online.
Customer Reviews
Check Out What All the Buzz Is About!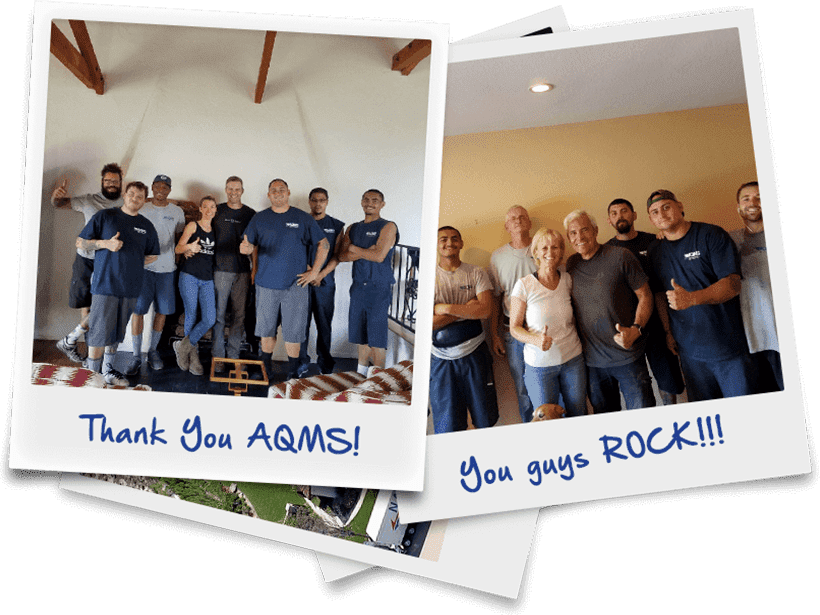 It all went without a hitch on both ends. - Laura S.

My move was a stress-free. - Alina B.

Your company is very lucky to have such hard-working dedicated employees. - Judi N.

We were extremely happy with the way everything went. - Danielle & Kris F.

Highly recommended all around. - Don T.