Our Team
Fast & Affordable Santa Clarita Movers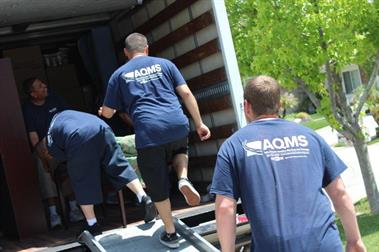 The owner of Affordable Quality Moving & Storage Company, Casey Kirkman, was a long time user of AQMS before taking over in 2006. He and his wife, Kelly, had wanted to own their own business for many years. When the original owners announced that they were retiring, the Kirkmans realized they had a prime opportunity to put their entrepreneurial skills to work on a promising business that had a lot of room for growth. Seizing the opportunity, the Kirkmans purchased the Santa Clarita moving company and have grown it into a thriving business focused on customer satisfaction.

AQMS offers moving services both in and out of state. Call (661) 622-2636 for help with your move!
Invested Members of the Community
Casey cares deeply about the local community. He is a major contributor to the Michael Hoefflin Foundation, Henry Mayo Hospital, and currently sits on the board of the ALS Foundation. Having an opportunity to run a business and serve the local community was a dream come true. By running a moving and storage company, Casey is able to both welcome new people into town and help neighbors with their move as they start a new journey. His hard work and service have made him one of Santa Clarita's Top 40 Under 40.
Kelly serves as VP of AQMS, drawing on an impressive background in the finance industry to keep things running at maximum efficiency. Kelly was raised in Santa Clarita and is proud to be a contributing member of the city's growth.
Our Goal Is to Make Moves More Efficient
Moving is hard-especially in the greater Los Angeles area. Because we have been part of this community for so long, we know how to quickly transport moving trucks in and out of the busy LA roads. We have picked up a few tricks that make moving and packing go much quicker, which is why we are the team to call when you are ready to pack up. It is our privilege to use that knowledge to help our customers!
Contact us at (661) 622-2636 to get help from our experienced Santa Clarita movers.
Customer Reviews
Check Out What All the Buzz Is About!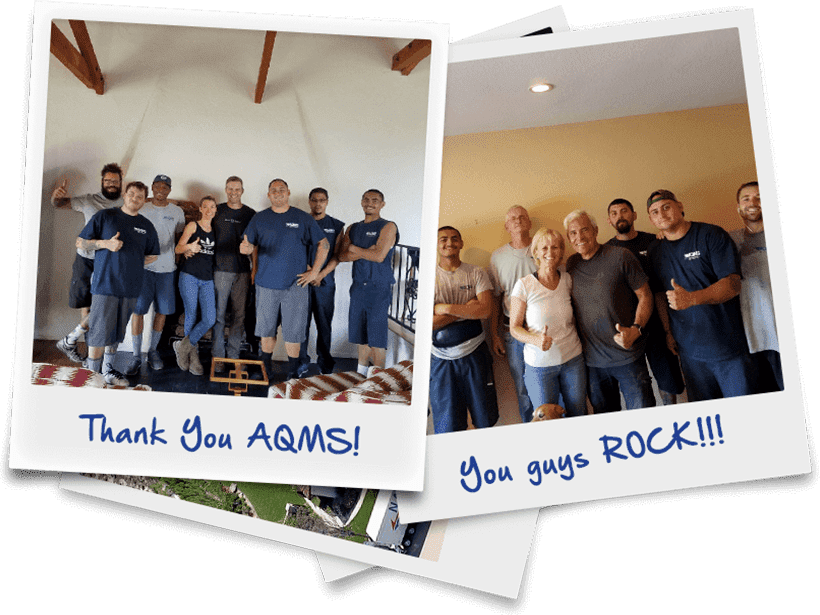 It all went without a hitch on both ends. - Laura S.

My move was a stress-free. - Alina B.

Your company is very lucky to have such hard-working dedicated employees. - Judi N.

We were extremely happy with the way everything went. - Danielle & Kris F.

Highly recommended all around. - Don T.