FURNITURE MOVING SERVICE IN SANTA CLARITA
We Move All Your Big Items, So You Don't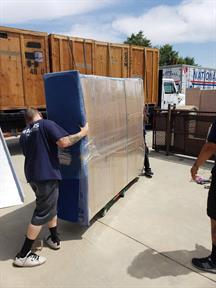 Furniture is often the biggest obstacle people face when moving to a new place. Instead of throwing out your back or having sore arms for days after your move, leave the heavy lifting to our professionals furniture movers in Santa Clarita. AQMS offers furniture moving services in Santa Clarita so you don't have to worry about the big items during your move.
Why Hire Our Furniture Movers in Santa Clarita?
We are a family run business and care about the quality of work we provide our community. When you put your valuables in our hands, you can breathe easy knowing that they are being handled with the proper care needed to avoid scuffs and other damages.
We can help you move your furniture virtually anywhere:
Got an idea of where you want everything in the new place? Perfect, just tell us about your decorating theme and we'll handle the rest. Our Furniture movers in Santa Clarita wouldn't carry your furniture all that way just to drop it at your door!
3 Expert Tips for Packing Your Furniture
Moving can be an exciting thing, but often times it can also be met with stress as well as an overwhelming amount of work. When you are packing your furniture, it's good to remember that it's going to be the biggest part of the move. Below are a few tips from our movers on how to pack your furniture to make sure that they get to their destination in great shape!
Wrap Your Furniture
You'll need a roll of plastic wrap or bubble wrap, but it will help keep different pieces of your couch, nightstand or even coffee table all in one spot. When wrapping your furniture, it also provides an extra layer of protection to avoid scratches or tears. In addition it acts as a cover to keep dirt and dust out for those long distance moves
Cover Filing Cabinets with Blankets
Filing cabinets can be heavy and sometimes cumbersome to move. Make sure to empty out all important papers such as birth certificates and other legal documents. Once this has been done, lock the drawers to keep them from sliding and cover the filing cabinet with a blanket and secure it with plastic warp. This helps keep the cabinet from getting dings and dents and also protects other furniture from this heavy piece of furniture.
Clear Doorways
The best thing you can do to help assist our expert Furniture movers in Santa Clarita. Is making sure all doorways and entryways are clear for the movers to get in and out with minimal obstacles in their way.
Call (661) 622-2636 and leave the heavy lifting to Affordable Quality Moving & Storage!
When Are You Looking to Move?
We are flexible with scheduling. If you need to move during the night or on a weekend, we can plan accordingly. We will also give you a free in-home estimate so you can figure out whether you want to go with us before committing to anything. Why worry about moving your heavy bed, couch, or tables? We handle the tough part so you don't damage your property or your back. Call on our experienced Furniture moving services in Santa Clarita and enjoy your new property to the fullest.
Recent Review
"I have used or arranged the use of Affordable Quality Moving three times now. Once to move my mother's belongings and put them in storage, arranged for the move of a family friend, and for my own household. Jack from AQM was quite friendly and efficient. The quotes he provided were very affordable. The movers were very prompt and completed the job in short order. I don't plan on moving again, but if I did I would use them again."
-

Kirk N.
Customer Reviews
Check Out What All the Buzz Is About!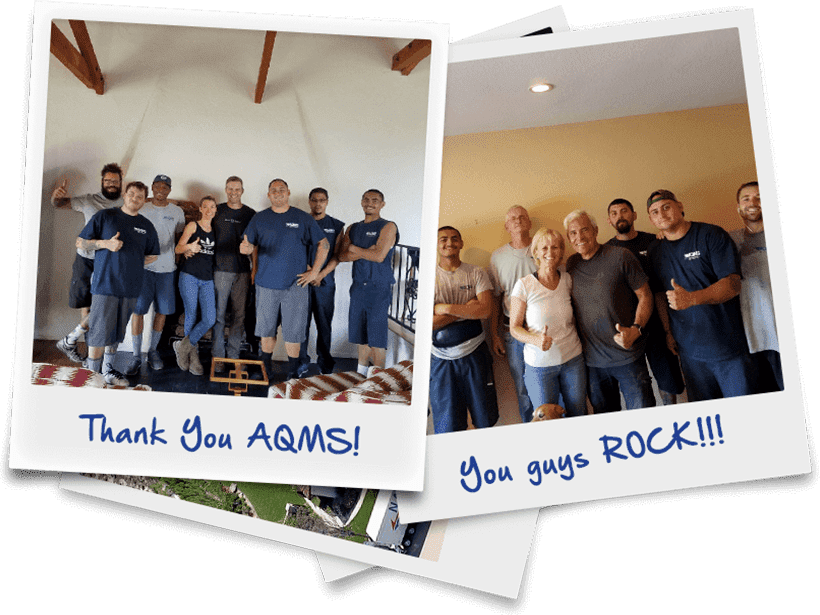 It all went without a hitch on both ends. - Laura S.

My move was a stress-free. - Alina B.

Your company is very lucky to have such hard-working dedicated employees. - Judi N.

We were extremely happy with the way everything went. - Danielle & Kris F.

Highly recommended all around. - Don T.