Jessica Jeffress
AQMS – Santa Clarita Movers –
(661) 622-2636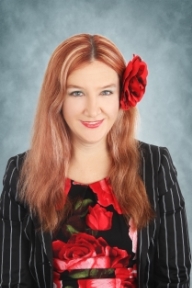 An invaluable addition to our accounting team at Affordable Quality Moving and Storage, Jessica Jeffress first began her time with us 3 years ago in 2014. At this time, she was a part-time accounting employee. After joining our firm as a full-time accounting employee in August 2017, Jessica has since been a part of the moving industry for 3 years, and the accounting industry for 12.
After earning her double B.S. degrees in International Business and Finance in 2003, as well as a minor in German, Jessica went on to hear her MBA in 2006. In the past, she has worked as a payroll clerk, a licensed banker for Wells Fargo, as well as at a CPA office.
She holds licenses for the following, and is currently studying for the EA Enrolled Agent tax license:
CTEC for tax prep
Certified Loan Signing Agent Notary Public
Real Estate
Mobile home salesperson
Property and casualty with KGI, Kirkman Gore Insurance
Life & Disability
Series 7
Series 63
Passed all 4 CPA exams
In her spare time, Jessica loves to spend time with her friends and family, and she is passionate about ballroom dance, travel, photography, museums, events, music shows, beach trips, vintage shopping, hiking, and snowboarding. She even took the photos of our AQMS team on our website! Fluent in Spanish and proficient in German and Italian, Jessica enjoys using her accounting background to connect to our customers and clients. She particularly enjoys helping smooth the entire moving process through any way she can, and we are thrilled to have her be a part of our AQMS family.