Hector Del Villar
AQMS – Santa Clarita Movers –
(661) 622-2636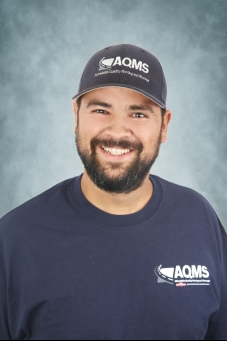 Hector Del Villar, the warehouse manager of Affordable Quality Moving and Storage (AQMS), plays an integral role in keeping our Santa Clarita Valley moving company fully functioning and organized. He was born and raised in San Fernando Valley and feels a strong connection to his Southern California communities. Having been in the industry for 14 years before joining AQMS, he has technical knowledge and insight regarding warehouse management that is simple unbelievable.
He believes that we must always do right by our clients, which is why he fits in perfectly with AQMS. Through his warehouse management and organizational skills, we are able to better serve our clients with quick, efficient, and cost-effective moving services for jobs big and small.
When not spending time at our AQMS warehouses or helping with a complex move, you can probably find Hector with his family, enjoying quality time with his spouse and son.
Do you have any questions about how AQMS conducts business? Or, how Hector manages our warehouses? Go ahead and contact us at any time.